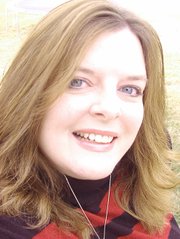 Are you interested in learning to work on your finances? Instructor Bobbie Christensen will present "Building Your Financial Portfolio" Monday, May 5, 6 to 9 p.m., at the Super 8 Conference Room in Grangeville. This is sponsored by Super 8 and Lewis-Clark State College Grangeville Outreach Center.
For $25 you can learn money matters from a former investment banker and author of 14 published investment books who has taught investment classes nationwide through colleges and universities for the past 18 years.
To register call 983-2164.
•
A new National Park Service (NPS) report shows that more than half a million visitors to national parks in Idaho spent $25.5 million and supported close to 400 jobs in the state in 2012.
According to the report most visitor spending supports jobs in restaurants, grocery and convenience stores (39 percent), hotels, motels and B&Bs (27 percent), and other amusement and recreation (20 percent).
•
KORT FM and Am Radio has a new radio personality on the Camas Prairie: Welcome to Tino Burke.
•
Lewis-Clark State College Grangeville Outreach will offer two upcoming enrichment classes.
Mixed Media Floral Painting will be instructed by Kim Kidd-Rodriguez in two sessions April 9 and 16, 6to 9 p.m., at the GEMS community room. Cost is $40.
Sew Your Own Apron will take place at GHS in two sessions April 14 and 28 (must register by April 3 so supplies can be ordered). Cost for this is $40 and instructor is Kimberly Capps.
To register call coordinator Carla Nuxoll Wilkins at 983-2164 or e-mail CNWilkns@lcsc.edu.
•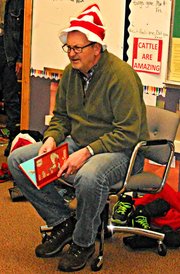 The Idaho Retailers Association and small businesses on Main Streets across Idaho praised Idaho lawmakers for approving legislation that will cut taxes in Idaho once the United States Congress passes federal legislation closing the online sales tax loophole. The legislation passed the state Senate on the final day of the session with a vote of 32-1, following passage in the House of Representatives last week.
•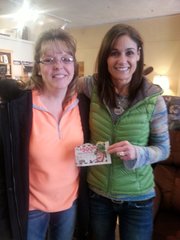 The Spring edition 2014 of County Wide is now on the stands. Be sure to get this Free Press publication on newsstands now if you didn't get it as an insert in this week's paper. It is also countered-topped throughout North Central Idaho and in various locations in Idaho, Washington and Oregon.
•
Did you hear? The Junior Miss Program (now called Distinguished Young Women) is on its way back to Idaho County. More details next week!
•
S&S Welding and Fabrication in Kamiah serves the Clearwater Valley and beyond with its mobile welding services -- big and small jobs alike.
Call 935-0503 or 509-254-1447 for details.
•
If you're feeling bad about your life accomplishments thus far, remember this: John Pemberton invented Coca-Cola when he was 55 and Harland Sanders was 65 when he sold the Kentucky Fried Chicken franchise.