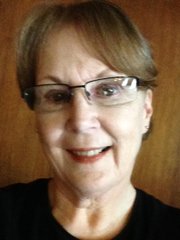 LOWELL/SYRINGA — The kayakers are moving in, the river guides are heading this way, the river is coming up fast, the USFS got out their brown paint for signs and posts, and Memorial Day madness will be here before we know it.
Spring "to do" list says: Fix the mailbox, re-paint the big signs, paint the trash cans, finish the new menu, and spring clean all rooms and cabins. Right now "to do" list says: Blow up the rafts, train the new guides, order some burger patties and chicken, bug bomb the bunkhouse, remodel the motel, fix the broken pipes, order some toilet paper, open up all the buildings, fill in the potholes, order some beer and marshmallows, get the pool and Jacuzzis open, turn on the campground water and electricity, check out the grill in the kitchen, and let the fun begin.
So we made it through Ash Wednesday, the Ides of March, St. Patrick's Day, first day of spring, and the Big Horn Show in Spokane. Nothing on the calendar until Good Friday and Easter Sunday except for a couple of family birthdays. The gardeners upriver always say don't start planting outside until the snow is off Coolwater Mountain, and it's as white up there right now as a baby's behind, so keep everything in your arboretums, or in your old gazebo covered with plastic, which is my case.
Looks like there is life at the Wilderness Inn, should be open any day, and the Coke guy came up to clean out the fountain. Had some folks check into a cabin for one night, the sun came out the next day and they stayed for three days — it's finally spring! So, now we can get outside a little more.
Mary Park, downriver at Bear Hollow is the most sunny, spring-like, happy person. She is one of my favorite Facebook friends. She loves her life, her husband, her family, her dogs, her house, and she always wakes up posting rainbows and butterflies. She sends great inspirational sayings, she enjoys coffee and all the fun of morning luxury making it and serving it, and she just relishes in the fun natural things here in the wilderness. She basks in the sun if it's out, she plays in the snow as it falls, and she even sees the good on a rainy day. I wonder if she ever has a bad day or wakes up in a bad mood, I doubt it. Thanks Mary, I appreciate your good energy. The only thing we have in common, because I'm not the Pollyanna she is, is that we both stay home a lot, and don't leave the driveway unless absolutely necessary. Oh, and I swear and she doesn't. If you want to be happy, hang with happy people, if you want to be skinny, hang with skinny people, and like the movie quote, "I'll have what she's having."
The MERMS have a week off, they are all heading to southern Idaho with their parents. Their mom, Lara Smith, who serves on the Idaho Travel Council, has a meeting in Twin Falls this week, so since it's spring break, they all go. I always say, southern Idaho is like the dark side of the moon, easier to get to New York City than to Pocatello, but what choice do we have. When they get in the car normally the minimum drive is an hour to Kooskia and back, so Miss Maddie, who's 5, always says, "Are we going to the one-hour place or the four-hour place?," meaning Kooskia or Lewiston. She doesn't know this is the "16-hour place!"