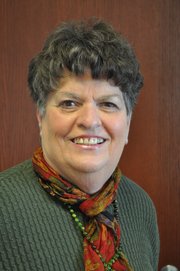 KOOSKIA/KAMIAH — St. Mary's Hospital will host a workshop on April 10 from 7-9:30 p.m. The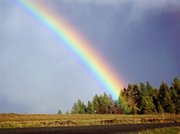 program is to teach how to prevent, recognize and react to child sexual abuse. Called "Stewards of Children," the program is for anyone who is concerned with the health and safety of children. A nationally distributed program, designed to increase knowledge, improve attitude and change child protective behavior. For information and to register contact ICARE at 676-1515. The workshop will be held in the basement of the Cottonwood Clinic. Normally I would not include this in Kooskia/Kamiah News; however, even though it is a bit of a drive, it sure seems like a really good program for everyone associated with children.
What's Happening This Week: Kamiah Senior Center serves meals on Monday, Wednesday and Friday, starting at noon. They have music on Monday and Friday at 11 a.m. Schedule a mammogram at the Kamiah Clinic, 935-2585. Mammograms are by appointment and are done the second Wednesday of each month. In Kooskia recycle on Thursday from 3:30-5 p.m., or Saturday from 10 a.m. until noon at the Recycle Center just across the bridge near where the old pole yard was. Be sure to separate items. The Indoor Farmers' Market in Kamiah at the Mini Mall, 411 Main Street, which has My Health Food Store, Creative Spirit Gifts and Dreamweavers Salon, is open every Friday from 10 a.m. until 2 p.m. Public welcome and everyone is invited to sell their fruits, baked goods and vegetables. Call My Health Food Store at 935-2310 to sign up for a space, or get information. Kamiah Presbyterian Church will have their weekly free soup lunch, 11 a.m. until 1 p.m. on Thursday. Tahoe QRU will have their weekly "donut break" at their building on Leitch Creek Road from 9 a.m. until noon. Public invited to stop and talk and meet the crew, your neighbors and enjoy the games. Bring your cribbage board and come on down. VFW bingo will be held on Friday at 6:30 p.m. at the VFW Hall in Kamiah next to Loving Hands Thrift Store.