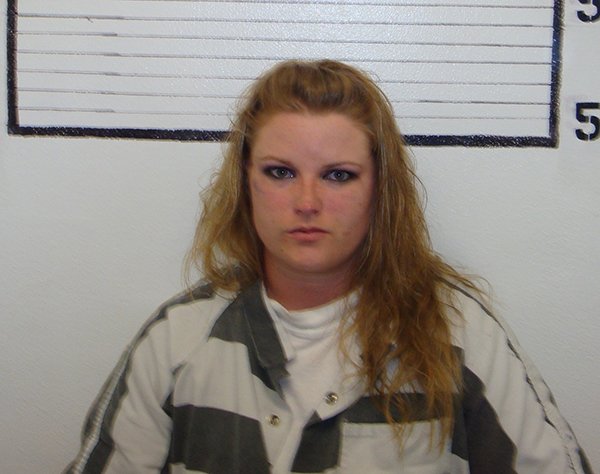 GRANGEVILLE – Jail time and a suspended prison sentence were ordered for former Idaho County Deputy Clerk Lindsay N. Greig, sentenced last week for misuse of public funds.
At the May 2 hearing, District Judge John Stegner ordered Greig serve a minimum of one year and a maximum of three with the Idaho Department of Correction on this felony charge. However, prison time was suspended and Greig was ordered to serve 30 days straight in jail, pay $3,925 in restitution to Idaho County and to be placed on probation for three years.
Also part of Greig's sentence is that she serve 100 hours of community service, and that she either provide a copy of her high school diploma or obtain her GED. Due to her familiarity with Idaho County employees, it was determined Greig should serve her jail time in Lewis County.
Speaking just prior to sentencing, Greig stated she accepts full responsibility for her actions and that she wanted to apologize for taking advantage of the court system, her co-workers, family and friends.
"I know that stealing money from my workplace is wrong and illegal," she said. "I don't want to stand here and make excuses for why I did it because it shouldn't have happened."
Greig's public defender, Chris Lamont, said, "I believe Ms. Greig is a good person who made a mistake," who has clearly felt remorse over the incident, which was done out of desperation to pay bills and civil judgments. According to the prosecutor, Deputy Attorney General Jason Spillman, "This type of crime results in an erosion of the public trust and the system we work in and attempt to uphold." He added Greig's mistake involved several different victims, that it has caused problems for victims in straightening out their court payments, the county has incurred costs in prosecution and investigation and "her co-workers have a public they work with that now may have concern with what is happening in the office."
Greig, 27, of Grangeville, worked as a deputy clerk for the court from February 2007 to August 2013 for which her duties included receiving and recording fine payments and providing a receipt to the person paying the fine. 
According to a plea agreement, Greig admitted that between March to July 2013 she took payments from citizens paying fines, making computer notations that the money was refunded to the person who had paid the fine. In actuality, no refund was made and Greig kept the money for her own personal use.
As a result of her plea, Greig is prohibited from holding any public office in Idaho.
Reported in an earlier Free Press story, court office procedures have changed as a result of this incident, which include requiring two clerks to authorize a transaction void, and ensuring clerk computer login and password information is kept secure.
Initial case investigation was handled by the Idaho County Sheriff's Office and turned over to the Idaho Attorney General's Office, which handled prosecution at the request of Idaho County Prosecutor Kirk MacGregor.