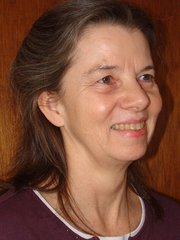 ELK CITY — Plans for Elk City Days in August are firming up. Since the town missed celebrating its 150-year-anniversary in 2011, thought it would be good to have a reunion of anyone who has lived, worked or recreated in Elk City in the past. An ice cream social is being planned at the park on Saturday afternoon for all you "old/new-timers." There is an historic photo display that will be accessible for anyone to enjoy. Bring copies of your old photos (or donate them) to add to our collection. We also have the ability to scan them if you can't get copies made. Also, if you have had interesting experiences while living here we would love to hear those stories. Write them down or come and give us your oral history report.
For those of you who are wondering what all the helicopter activity is here, there is a company who is flying building supplies into the Selway Lodge. Our grandsons were up here and wanted to see the activity so we went down to the old PFI/Berkland mill site where they were staged and watched them land and then take off with a load (see photo).
There will be a potluck barbecue this Saturday, May 10, at the Elk City Saloon & Cafe for all the May babies. Barbecue will be from 2-6 p.m., hamburgers and hot dogs provided, and karaoke will start at 8 p.m. Feel free to stop by and celebrate your May birthday, or say happy birthday to your favorite May baby. The Saloon will be starting our spring/summer hours beginning Monday, May 19, meaning we will be opening at 10 a.m. and closing according to business traffic. Call ahead for later reservations at 842-2311. Happy Mother's Day to all you wonderful and nurturing mothers, and let's all have a safe and spectacular summer season!
Deanna Hall, incumbent candidate for county treasurer, will be at Wilderness Eatery Monday for lunch on May 12. All are invited to come in and get to know her.
Ellen DeWitt would like to thank Anita and her crew for their help with problems at their cabin last week. She really appreciates the willingness of others to give of their time and talents.
Meetings: Elk City Area Alliance, 7 p.m. on May 12 at the Forest Service meeting room; EMT skills meeting on May 13; American legion on May 14.
Birthdays: Shelby Donahoe Stacey Phillips, Teresa Enos, Mark Thornton, John Enos, Sara Phillips, Shala Rowan, Spencer Paisley, and Walt Phillips.