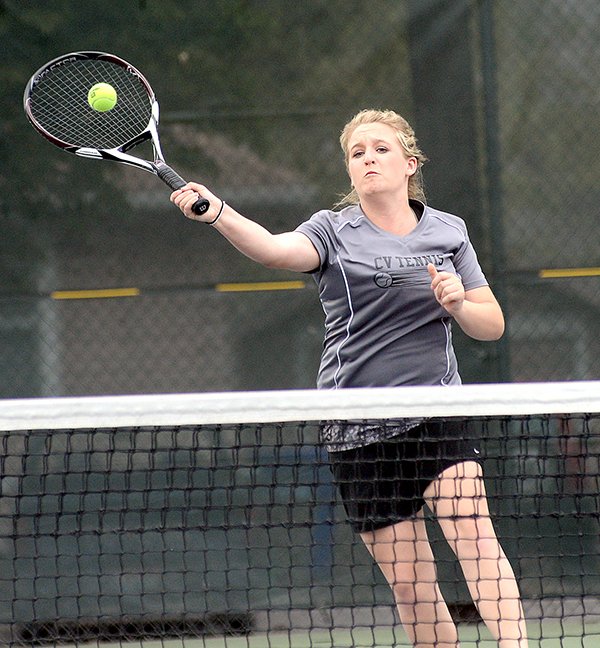 Photo by Andrew Ottoson
Clearwater Valley's Shalynn Gutzman — who, along with Adrianne Nuxoll, powers the district's strongest girls' doubles team — smashed this one for a winner against Charter last Saturday, May 3, at Lewiston.
LEWISTON — Grangeville's stable of girls' doubles teams squared off against opponents from farther north last Saturday, May 3, at Lewiston High School.
The tandem of Adrianne Nuxoll and Shalynn Gutzman of Clearwater Valley made short work of opponents from Coeur d'Alene Charter and will likely be the top seeded girls' duo when the district tournament opens this Friday, May 9, at the University of Idaho in Moscow.
Grangeville's No. 1 girls doubles pair, Lily Willig and Savannah Thanstrom, won their match 6-0, 6-2.
The other teams presented no equitable matchup for Grangeville's No. 1 boys singles player, Fernando Reigosa, who wound up playing and defeating CV's Zachary Baldwin 6-2, 6-4.
In mixed doubles, Garrett Kennedy and Taylor Wilkins beat a Deary duo 6-2, 6-4.