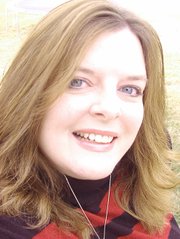 More than 76,000 Idahoans signed up for health insurance through Your Health Idaho during the state's first open enrollment period.
Although open enrollment wrapped up at the end of March, Idahoans who experience significant changes in their lives may qualify for a special enrollment period. Call 1-855-YH-Idaho.
•
Kids can pot a plant for mom this Saturday, May 10, in Grangeville at King's Variety Store, 11 a.m. to 2 p.m. Pot, soil and plant provided for free, one per child.
•
CNN Travel recently ran a story "15 Quirky Hotels in the World" and guess who made the cut as number 4? Dog Bark Park in Cottonwood.
•
A recent poll listed the top 10 books in the United States for 2014. They are (in order) the Bible; Gone with the Wind by Margaret Mitchell; Harry Potter (series) by J.K. Rowling; The Lord of the Rings (series) by J.R.R. Tolkien; To Kill a Mockingbird by Harper Lee; Moby Dick by Herman Melville; The Catcher in the Rye by J.D. Salinger; Little Women by Louisa May Alcott; The Grapes of Wrath by John Steinbeck; and The Great Gatsby by F. Scott Fitzgerald.
Some of my favorites are on here – including my No. 1, To Kill a Mockingbird, but also on the list is the book I like the least, Moby Dick.
•
The Grangeville Eagles will host a community breakfast Sunday, May 18, 7 a.m. to noon, for the benefit of the local Boy Scouts troop. Serving as a fund-raiser, all proceeds will go to the local Scouts in their efforts to earn money to attend this summer's Scout Camp. Stop in for breakfast before or after church. (During if your pastor isn't reading this!)
•
On Saturday May 10, U.S. Postal Service letter carriers will be collecting non-perishable food donations along their route for delivery to the Camas Prairie Food Bank (411 E. North). This will be the 22nd Annual Stamp Out Hunger Food Drive conducted by the National Association of Letter Carriers and the largest one-day food drive in the nation. Simply place your non-perishable food donations in a bag by your city or rural mailbox on Saturday before your mail is delivered. Your carrier will pick it up and deliver it to the food bank for you. If you get your mail in a P.O. Box, you may take your food donation to the post office and give it to a clerk. If you would prefer to make a cash donation, those will be accepted as well and you will receive a receipt from the food bank. Questions? Call Kristin at 983-1270.
•
St. Mary's Clinics will offer its 19th annual Sports Physical Clinics for all area schools. This program provides the necessary sports physical screening required by the Idaho High School Activities Association. The cost of the exams is $25 (payable at the time of the exam) with $15 being donated back to the schools' athletic department.
No appointment is necessary. Students from any of the area schools are welcome to receive their physical at any one of the three clinics; Nezperce on May 19, Cottonwood on May 22 or Kamiah on May 27. Each clinic will be offering the sports physicals from 5 to 6:30 p.m.
•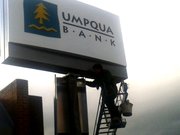 Syringa Hospital will offer their sports physicals Tuesday, May 20, 4 to 6 p.m., at the Syringa Hospital Northwest Annex. No appointment is necessary. It is recommended that students wear loose fitting clothes. For information and forms go to the web site at www.syringahospital.org and click on events/classes calendar or contact Jo Anne Smith at 507-0720. All forms must be signed by the student's parent/guardian. Donations will be accepted and 100 percent of donations go directly to the child's school or scout troop.
•
It's spring at Bettie's Floors and Décor. Stop by 11 E. North Street in Grangeville for great sales on in-stock-carpet ($10.99 a yard!), vinyl, hardwood, tile and more. The sale ends May 31 so stop in now or call 983-1527.
•
Don't forget the Friends of the Kooskia Community Library will host the spring book sale May 10, 9 a.m. to 2 p.m., in the Kooskia Community Center. Used books, CDs and DVDs will be available at bargain prices.
•
The community-wide yard sale in Nezperce is set for this Saturday, May 10. These start at 8 a.m. and maps are available at each site.
•
Check out all the specials for Mother's Day in this week's Shopper and Free Press. And don't forget to wish your mom Happy Mother's Day. Happy day to my own sweet mama!
Remember, it's not about the money you spend but the time and thought as well.