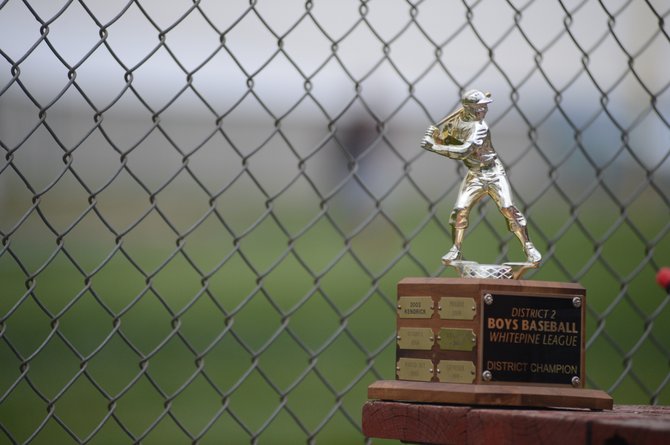 Photo by Andrew Ottoson
The Whitepine League / 1A District II tournament trophy.
LEWISTON — A 16-7 victory over the Whitepine League tournament's top seed, Genesee, boosted upstart Clearwater Valley into a rematch with a Prairie squad that has already beaten the Rams twice this season. Prairie advanced with a 3-1 win over Troy, setting up a Friday afternoon showdown between the Pirates and Rams at Airport Park. They'll "play ball" at 2 p.m.