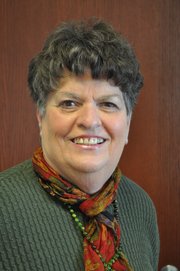 KOOSKIA/KAMIAH — Mark this event down on your calendar, also this is a heads up for all of you who need or have old car parts to sell, or would like to take part in this event. I do hope this becomes an annual event, being the owner of several classic and almost classic cars, some of which are for sale.
Contact Chris and get your space. I will let you know again before the date to remind you. Long Camp R.V. Park is hosting this new event.
Classics on the Clearwater, featuring antique auto parts swap meet and car show will be held Saturday, June 7, from 8 a.m. until 4 p.m. at the Long Camp Park on Highway 12 at mile marker 68 near Kamiah. Show cars are free, 15 x 20 space $20, two spaces $35, for sale show cars are $10 each and admission to enjoy all this is free. Contact Chris Hertel at 935-7922.
Buttermilk Bowl Tourney results:
KAMIAH — There were 43 entrants in into the Buttermilk Bowl Nine-Pin No-Tap bowling tournament held Saturday, May 3, at Tamarack Lanes in Kamiah.
The idea of the "9-pin no-tap" is when you get nine pins down on your first ball it counts as a strike making a higher score easier.
Taking first place in the men's division was Wendell Davis from Kamiah. second was Brett Kuhn from Lewiston and third to Hal Harris of Kamiah.
For the women - Rose Roberts, Kamiah came in first, second went to Joetta Kiele of Kooskia and third to Colleen Lockart of Grangeville.
This tournament started two years ago to benefit the Kiwanis Cancer Fund and has grown each year to 43 entries this year. Hopefully it will keep growing so each year we have more entries and a larger donation to some needy cause.
I will give you all the Tahoe QRU news at one time. The unit is located at 786 Leitch Creek Road, which is five miles east of the Clear Creek/Leitch Creek cutoff. On Friday, May 16, they will have the first of their monthly bingo games beginning at 6:30 p.m. with food, fun, money and prizes. The public is invited. On Sunday, May 18, they will hold their annual open house, which is being held during EMS week. They will have free food and drink, a silent auction and the Life Flight helicopter is scheduled to be there. This is always a well-attended event, and all are invited to attend. Consider this is a heads up to all who live up in this area. On May 31, the QRU will host a yard sale in their parking lot for all of you to bring down all your garage sale items, a table, and join the group for the first of their yard sales which will be held on the last Saturday of each month through September from 9 a.m. until 3 p.m. They are actively soliciting gently used items for their big yard sale the last Saturday in June. If you have items, and if you have had a yard sale and have things left over, give a call. Call Dolores at 935-7541 daytime and 926-4908 evenings, and we will make arrangements to get your goodies to where they are needed. Last but not least, they would like to thank all who brought donations and baked goods, as well as those who purchased at their bake sale on Saturday.
Clearwater will have a cleanup at their cemetery on Friday this year, May 16, from 9 a.m. until all the work is done, with a budget meeting and lunch at 1 p.m. Bring your rakes, hoes, mowers, clippers and general work tools and help them out. Call Patsy Hunter at 926-7355.
Entries are wanted for the Kamiah rodeo parade. This year's 51st annual Clearwater Valley Roundup Association (CVRA) rodeo celebration will be held June 21 and 22. It will include the Spurs & Spokes Parade on Saturday, June 21, at 3 p.m. in Kamiah. Entries are being sought to have a memorable and historic CVRA rodeo parade. All types of non-motorized entries are invited to participate in the parade. Old west themes are encouraged but not required. Stick horse riders and comical/costume walking entries are welcomed! Entry forms can be found on-line at www.kamiahchamber.com/events and e-mailed to cvrarodeoparade2014@gmail.com , or call 926-7203.
Plan now to enter the Spurs & Spokes Parade in Kamiah on June 21.
What's Happening This Week: Kamiah Senior Center serves meals on Monday, Wednesday and Friday, starting at noon. They have music on Monday and Friday at 11 a.m. Schedule a mammogram at the Kamiah Clinic, 935-2585.Mammograms are by appointment and are done the second Wednesday of each month. Farmers' Market at Long Camp RV on Highway 12, at mile marker 68, 9 a.m. until 1 p.m. Kamiah indoor Farmers' Market in the Kamiah Mini Mall on Main Street across from the post office, on Friday May 16, from 9 a.m. until 2 p.m. In Kooskia recycle on Thursday, 4-6 p.m. Saturday will stay the same, 10 a.m. until noon at the Recycle Center just across the bridge where the pole yard was. Be sure to separate items. These are the new summer hours. Remember the ballgames on Thursday at 6 p.m. at the Kooskia City Park. Co-ed adult softball teams will be playing every Thursday through Labor Day. Come watch or join the game.
Call Ruth Mohr at 926-7203 for information. Kooskia Chamber of Commerce will have their meeting on Wednesday, May 21, at 6 p.m. at the Kooskia City Hall. Everyone is invited.
Last week there was a child enticing event in Kamiah near the elementary school. This might be a good time to remind you to keep a watchful eye for children heading home on the roadways, and keep a diligent eye open for strangers, or people acting strangely where children are present. If you see someone, get a description, license number, car ID, or anything that might help to catch these people, and contact local law enforcement. It is everyone's duty to protect the children in our community. If you know or make news, give me a call.