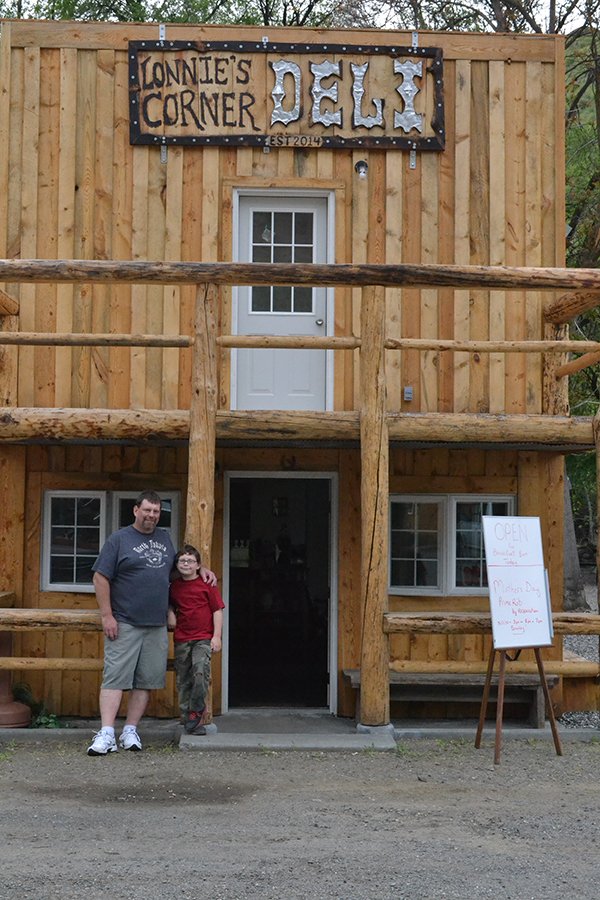 WHITE BIRD — Food opportunities in White Bird just got a little bit brighter.
Steve and Lynn Kernutt opened "Lonnie's Corner Deli" last week. The business is located on Main Street to the right of the stop sign upon entering town.
"We named it for Lonnie Lee who used to live here and died last year," said Kernutt. "It's a way to honor him."
The building had been vacant and now has been redone with an "old west" feel outside, Kernutt said. Inside, the dining area can fit 24 at the tables and another eight along the breakfast bar.
Kernutt has been in the food business for 30 years, having been a chef in Boise as well as at Mac's Bar and Grill and Ernie's Steakhouse.
"I'm definitely excited to be in business for myself," he said.
The business will be open 8 a.m. to 8 p.m. daily except Mondays when it will be closed. Light breakfast (biscuits and gravy, breakfast burritos and omelette scrambles) will be offered as well as a full lunch menu of grilled burgers and chicken sandwiches, deli style subs, oven-baked sandwiches, pizza sandwiches and pizza. In addition, dinner specials will be available during the week.
"My wife will be helping with the home-style type of dinners such as meat loaf, potatoes and gravy," Kernutt said.
Kernutt will grill outside and offer prime rib and other specialties.
Soon, the business plans to obtain its wine and beer license.
For take-out orders call Lonnie's Corner Deli at 315-7050.