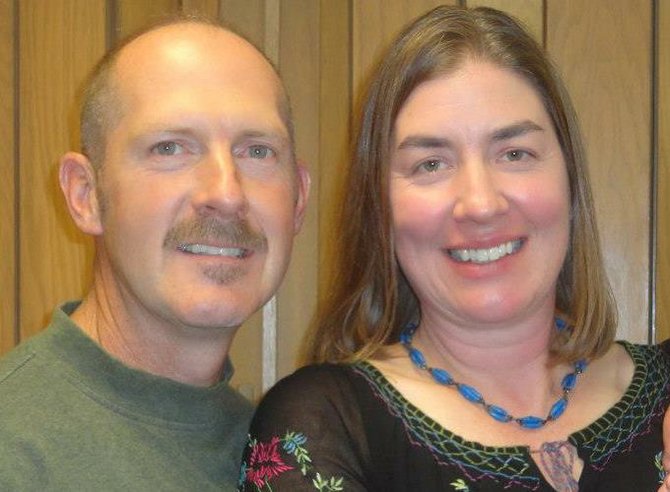 GRANGEVILLE — When Renee Stevens began working with her church's youth she helped in many different areas. This volunteer effort led her to believe there is more adults can do to protect kids.
"I realized that I was in a position to make a difference and I had a real responsibility to do whatever I could to protect the children in my care from harm." Renee said.
She and her husband, Fred, felt there should be a protocol for adults working with children – something more than "that is a good person because he or she is a friend of someone I know or everyone knows him or her," Stevens' said.
This led the couple to the Darkness to Light, Stewards of Children training program.
"At first the cost seemed above what we could afford but then we were given an opportunity for a scholarship sponsored by St. Vincent De Paul," Renee said.
The Stevens' attended a training session in Coeur d'Alene recently where they were given the tools to, in turn, facilitate and train others.
Darkness to Light (www.D2L.org) Stewards of Children is a two-hour program designed to teach adults how to prevent, recognize and react responsibly to child sexual abuse. This builds on the original Stewards of Children documentary training.
"This really puts the adult responsibility regarding protection of our kids into a practical perspective," Fred said.
The program is not simply about recognizing abuse but it also helps individuals, organizations and churches set the protocol that protects its members: established mission statements and rules for things such as "two adults must be with a child at all times" as well as having an "open-door" policy.
"It's to help shift the tide of awareness, help people think and be observant," Fred added. "Education can make such a difference."
The Stevens' will be passing their knowledge of the D2L Stewards of Children on to any groups/individuals who wish to participate during the next two-year-period. There is a workbook cost but the Stevens do not want money to stand in the way of anyone participating in the training. The training can count toward continuing education for ISTAR childcare facilities.
For details or to arrange a class for your group (church, childcare facility, after-school program, Booster program, teachers, etc.) A Stewards of Children training is currently scheduled for Saturday, May 17, 9:30 a.m. to noon in Grangeville. Preregistration is required as class size is limited. Cll 983-0828 or e-mail fredstevens@mtida.net.
Myrna Thatcher and Annette Smith of Abba Daddy House in Keuterville/Cottonwood area also attended the training and can present Stewards of Children training. They can be contacted at 962-7384.