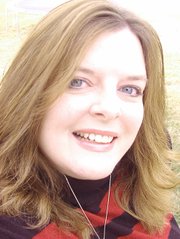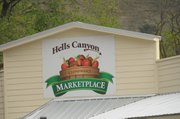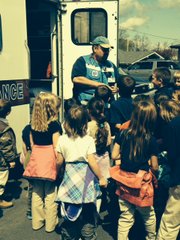 Note that I made a mistake (one of several last week) when I stated in a photo caption that Umpqua bought Sterling. The companies actually merged. Here's a blip from September 2013:
"Umpqua Holdings Corporation (NASDAQ: UMPQ) and Sterling Financial Corporation (NASDAQ: STSA) announced that they have entered into a definitive agreement pursuant to which Sterling will merge with and into Umpqua. The transaction will have a total value of approximately $2.0 billion."
•
Did you get a chance to stop in at GHS when the students showed their senior projects last week? There were some amazing undertakings including movie make-up, building a cage for exotic lizards, the gothic poetry of Edgar Allen Poe, the psychology of music, building a surfboard, fashion design, creating an entire music video, woodworking, car restoration, photography, and basketball and cheer camps. It is pretty amazing to see what these kids come up with.
•
Get ready to learn some disc golf with Kevin Asker. He will offer the class through Lewis-Clark State College Grangeville Outreach Wednesday and Thursday May 28 and 29, 5:30 to 8 p.m. Cost is $15. Bring a disc.
Sister Carol Ann Wassmuth will offer A Walk in the Woods at the Monastery of St. Gertrude in Cottonwood Saturday, May 31, 9:30 a.m. to 1:30 p.m. Cost is $31 and includes lunch.
To register call coordinator Carla Nuxoll Wilkins at 983-2164 or e-mail cnwilkins@lcsc.edu.
•
In February I posted this: "According to the website Naturehacks.com, sniffing rosemary can improve one's memory up to 75 percent, possibly due to the eucalyptol found in the aroma of the herb. Wow. Pass the rosemary."
Well, last Thursday Kim Chenoweth brought in enough sprigs of rosemary for the whole Free Press staff. It smells great in our office, my house, my car … and I hope my memory is improving! Thanks, Kim!
•
The Estately Blog offered up recent research which named the best states for hippies. The top 10? In order: Vermont, Maine, New Hampshire, Oregon, Colorado, Montana, New Mexico, Wisconsin, Washington and our very own Idaho! All of my family/husband's family lives in three of these states. Hmmm.
•
Syringa Hospital's Heart Walk, originally scheduled for April 22, is a go again! Because of inclement weather, the maiden walk was canceled. However, next week is looking promising and it has been rescheduled for Thursday, May 15, 2 p.m. The community is invited to join Syringa employees in the first steps.
•
Grangeville Elementary Middle and Sts. Peter and Paul school kindergarten through second graders visited Syringa Hospital May 7. In all there were about 170 kids and adults who toured the hospital. The tour included the ER where Dr. Hollopeter had his blood drawn several times to demonstrate how easy it is and Dave Ceniza received a couple of demonstration shots. Radiology showed the kids the CT scanner and the x-ray machine and shared images of broken bones. The lab had information about testing blood and a look at the petri dishes. The most popular stop was at the ambulance, where Bill Spencer, EMT, showed them the inside of the ambulance and blared the sirens for the kids. The goal of the tour is to familiarize kids with the areas of the hospital in hopes it will help ease their worries if they ever have to visit.
•
Do you live in the Kamiah-Kooskia area and have some spare time? The Kamiah Senior Center needs some volunteer drivers to deliver meals in Kamiah and Kooskia and vicinity. If you could help call Joe Kolar at the meal site at 935-0244. Drivers are needed each weekday except Tuesday; Fridays are especially pressing. Mileage is reimbursed.