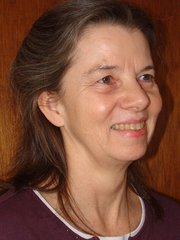 ELK CITY — There have been five reported elk kills by wolves around town. Someone was staying at the hotel and heard wolves howling very close to town. He was a little shook!
For the last several years there have been two bald eagles visiting us, perching in a dead snag about 100 yards from the house. They seemed to be older ones and usually both were there in the tree at the same time. Last year they were being dived bombed by some smaller birds but that didn't seem to bother them! This year, there is what looks to be a younger eagle in our tree. The photo shows it eating what appears to be a ground squirrel. It is great living where we do as we have front row seats to some of nature's spectacles without ever leaving home!
For those of you who haven't heard, the Forest Service, along with other federal agencies including the Nez Perce tribe, wants to destroy the historic dredging piles in Crooked River. The plan is to "restore" assumed/perceived fish habitat of which they have no historical evidence of what that was to begin with. In effect, they want to create something that may or may not have been there in the first place. The visual history of dredging in the Elk City area has disappeared through the years and Crooked River is the last remaining vestige of that history! Because the Forest Service has decided, with what authority I don't know, to adhere to the 1855 treaty with the Nez Perce, ignoring subsequent treaties, Crooked River reportedly falls within the 1855 treaty boundaries. They have agreed to leave a couple of areas that purports to show the dredging history but these are a couple of piles of rock with a channel in between and a pond. It is my understanding that the people in Orogrande are opposed to this plan and have been actively involved in trying to getting it stopped. The comment period ended Monday. There was a meeting in Elk City last Thursday but, unfortunately there were not many Elk City folks at the meeting as it was not very well advertised. I want to thank the Forest Service representatives who conducted the meeting and for answering questions that were raised.
Reminders: Elk City Days planning – any ideas? Get them to Patricia at 842-2235.
Meetings: Food Bank on May 20.
Birthdays: Nancy Leighton, Amiya Wagenmann and Jack Lyke.
History: (continued) The Chinese cemetery was located on a hillside above the junction of what is now Elk Creek Road and Sweeney Hill Road. The Chinese were buried in shallow graves so the bodies would decay quickly. When nothing but the bones remained they would burn them, collect the ashes and "send them back to China to be buried in the sacred ground of their native country."