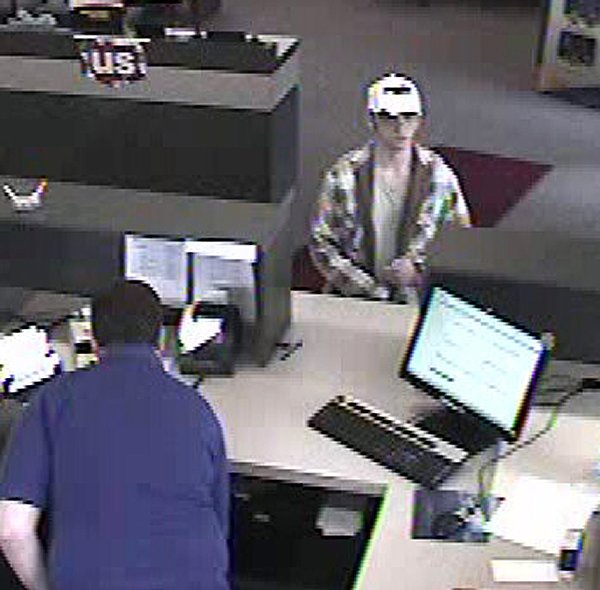 COTTONWOOD – Investigators are seeking the public's help in locating a suspect involved in Friday afternoon's US Bank robbery at Cottonwood.
Suspect is a white male in his mid to late 20s, approximately 5'6" to 5'8" and 140 pounds. He has a black tear drop tattoo on the lower left eye, and a tattoo on the backside of one of his hands, possibly a pentagram. Suspect was wearing jeans, a green v neck t-shirt and white and green flannel jacket and a white ball cap with a black insignia on it.
The incident was reported at 3:15 p.m., May 16, according to the City of Cottonwood Police Department. The suspect passed a note to the teller, received an unspecified amount of cash, and then exited the building and got into the passenger side of a four-door white or silver 1990's or early 2000 sedan, heading towards U.S. Highway 95.
Those with information regarding this incident should contact the Idaho County Sheriff's Office, 983-1100.