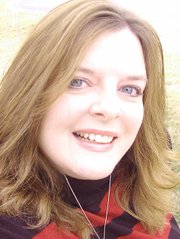 Thanks anti-vaxers. You just brought back measles to mainstream America. You are putting the lives of all our children at risk.
Here's the truth. Measles is a deadly disease. Chickenpox can be, too. Same with whooping cough.
Vaccines save millions of lives every year. Children in third world countries still die of preventable diseases. Children in America will also die if anti-vaxers continue to refuse to immunize their children.
Vaccines are subjected to a higher level of scrutiny than any other medicine. There is no link between the MMR vaccine and autism so don't use that as an excuse not to vaccinate.
You think since other people's children are vaccinated, there's no need for your children to get vaccinated? You're wrong. Vaccines aren't always 100 percent effective, so it is possible for a child who has been inoculated to still become infected if exposed to a disease. So, yes, back to the second line: You are putting the lives of all our children at risk.
Natural or alternative remedies are not better than science-based medicine when it comes to vaccinations.
For those questioning whether or not to vaccinate their children, know you do not need to be afraid of vaccines. You should, however, be terrified of what happens without them.