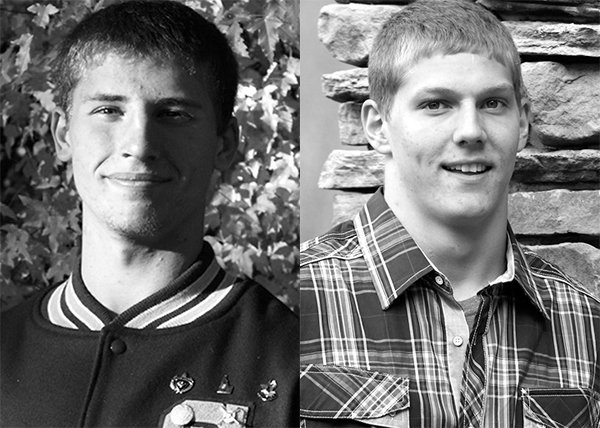 RIGGINS — Salmon River High School in Riggins will hold its graduation ceremony Friday, May 23, 7 p.m. Mountain time. Honored at the top of the class will be co-salutatorians for 2014 Nolan Richerson and Leighton Vander Esch.
Richerson will be joining the U.S. Coast Guard Academy in New London, Conn., where he will start "swab" summer June 30. He will begin studies in mechanical engineering Aug. 25.
"My parents, the SRHS teachers and Coach Shepherd have helped me the most during my high school career," Richerson said. "My parents have taught me good judgment. My teachers presented an academic challenge and prepared me for college level courses. Coach Shepherd kicked my butt – figuratively – and helped me be the best I could be in football and basketball."
Vander Esch plans to walk on to play football as an outside linebacker at Boise State University and study criminal justice there.
"My family, Coach Shepherd, teammates and community have all had a major part in helping me achieve my success in sports and academics all throughout my schooling career," Vander Esch said.