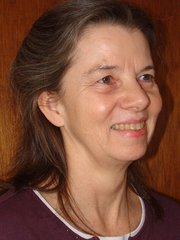 ELK CITY — The VFW Auxiliary is sponsoring the annual, Giant Taco Feed on May 24, 5–7 p.m. in the VFW kitchen, $7 donation for all-you-can-eat. This is to benefit the fire department.
I am presenting Cocoa's "seed for thought" in its entirety as I think it merits serious consideration for the community: "If the Elk City Volunteer Fire Department should fold due to lack of funds, the people of Elk City would find it very difficult, if not impossible to insure their homes; they can check with their insurance agents. We may be a Keystone Fire Department (as one person so politely put it), but it is because of our chief's efforts that the people within the confines of Elk City have their insurance at an 8 rating.

Surprise party May 30
ELK CITY — Shhh! There will be a surprise birthday party for Ralph Crocker at the Elk City Park on May 30 at 5 p.m. It will be potluck so bring your favorite dish and come wish Ralph a happy birthday. Don't let the cat out of the bag if you see Ralph before then! Be there at 5 p.m. sharp as the planners of this special occasion (Teresa and Carol) would like to surprise Ralph when they bring him to the park around 5:15 p.m. Presents for Ralph are encouraged.
We are totally supported by the community; we are not a taxing district. If every household/business/organization in Elk City would donate $40-$50 a year to the Elk City Volunteer Fire Dept. we would be able to survive and have a little extra to pay repairs on the trucks. If anyone wishes to donate they may send it to: Elk City Volunteer Fire Dept., P.O. Box 311, Elk City, ID 83525. If you would like you can always catch me, or call: 842-2466, Cocoa and give it to me. I would be happy to issue receipts for your donations. We wish to thank the people of Elk City for their support…
A little extra information, our power runs more than $1,000 a year, fuel/repairs more than $1,000 a year (on a good year), and office expenses run $600 a year, but all of these can vary. We pay our own gas and expenses when we travel for the fire department, and we attend at least two meetings a month. I would be happy to answer your questions." Thanks, Cocoa and Loren, for the reminder and your dedication to the fire department through the years.
Consider this column a big thank you card for the following people who donate their time, talents, and/or money for the benefit of the community:
Joe King – he has been doing the thankless job of keeping the public restrooms clean for the past year. He doesn't get paid but is doing a fantastic job. Be sure to thank him when you see him.
Cheryl Simms – for donating the new paper towel and toilet paper dispensers for the public restrooms and a supply of paper towels and toilet paper. Cheryl wants to challenge other businesses to donate to the upkeep and stocking of them.
Avista — for putting up the Elk City Days banner for us.
All who donate photos and items for our museum and historic photo projects. Recently, Lori and Herb Lindsey donated some great items and let me copy photos they have. Some of them were of the Berkland Mill of which I didn't have any.
Mike and Jamie would like to thank Robert Jury for his quick action at the Elk City Hotel which minimized water damage when a pipe broke under the sink in one of the rooms. We really appreciate those in the community who will come to the rescue when needed and without being asked. Thanks again, Robert.
Dr. Sigler will be at the Elk City Clinic on May 22. Call St. Mary's Clinic for an appointment.
Our traditional Memorial Day celebration will be on May 25 at 1 p.m. at the bridge. Be sure to come out and honor our veterans.
Eagle Report: An immature bald or golden eagle visits our tree on a regular basis. Sunday, he/she sat there most of the day through the rain. See photo.
No school on Monday May 26 – Memorial Day.
Reminders: Elk City Days planning – any ideas? Get them to Patricia at 842-2235.
Meetings: Sew Help Me Quilters on May 27.
Birthdays: Tommie Phillips, Berkeley Susan Cox, Joe Jones and Darby Selman.
Anniversaries: Bryn and Katie Cox.
History: (continued) The Chinese Exclusion Act of 1882 restricted the immigration of the Chinese to the United States as well as barred them from becoming citizens. Judge Willis Sweet sent down a ruling that it was unconstitutional for anyone to own property unless you were a citizen effectively preventing the Chinese from owning mining claims. Some Chinese put the mining claim in a white man's name and then "leased" the property.