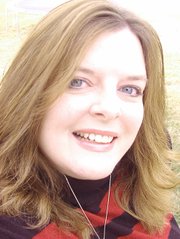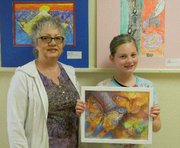 A story on CNN.com may have caught your eye: A CNN 10 Dare to Go places includes Idaho as its No. 4 destination to visit. That's some great publicity!
The story is a little cliché with its "Honey, forget Bora Bora; let's go to a potato farm!" But hey, we all know Idaho is more than potatoes.
Check out the story at http://www.cnn.com/interactive/2014/05/travel/cnn10-dare-to-go/.
•
Don't forget: Distinguished Young Women of the Camas Prairie (formerly Junior Miss) will hold its program Saturday, June 7, at Grangeville Elementary Middle School, 7 p.m. The public is encouraged to attend.
There are four candidates this year: Arika Arnzen of Nezperce and then three Grangeville High School students: Kristin Kaschmitter, Abbigail Cartwright and Kaleala Bass.
This is the first time the area has had this program in many years. I hope you will support it as it's a great benefit to young ladies who are juniors in high school. For details call Kim at 750-6460 or Sue at 413-8428.
•
Hoene Hardware has its luxury vinyl on sale with many starting at $1.99 per square foot. If you're ready for a spring/summer remodel, now is the time. Check it out at Main Street in Cottonwood or call 962-3661.
•
AmeriGas in Kooskia will host an open house Friday, June 6, 10 a.m. to 2 p.m. Refreshments and door prizes will be available and those attending can register to win a variety of items including propane, a propane barbecue cylinder, a campfire pit and more.
Stop by180 Thenon Street in Kooskia. Call 926-7364 for details.
•
Camas Prairie Preschool in Grangeville is enrolling students for the coming school year. Call 983-5219. Both my girls attended CPP five days a week prior to kindergarten. We have awesome preschools in the area and they really help kids prepare for all-day school.
•
It's John Deere season at Bell Equipment in Nezperce and Grangeville. Check them out for a full array of JD products – many on sale right now. Call 937-2402 or 983-1730.
•
Green Acres spring special has been held over. Stop by 125 Green Acres Lane (off U.S. Highway 95 in Grangeville) or call 983-0355. By the way, thanks to Green Acres and Russ and Heidi Lindsley for making the highway entrance so manicured and beautiful not only for the town's visitors but also for all the residents!
•
Summit Academy in Cottonwood is accepting applications for the 2014-15 school year for students in preschool through grade 12. Call 962-5650.
•
Mountain View Dentistry in Grangeville has moved to its new location at 321 Truck Route (just down the road from The Gym). Also remember it also has a location in Kamiah at 306 Main Street. In Grangeville call 983-0105; in Kamiah call 935-2143.
•
A shout-out this week to Dr. Told at Syringa Hospital and Clinics. Although getting her tonsils out at age 21 was not really on Avery's bucket list, we do appreciate the great care from Dr. Told, the humor of anesthesiologist Tom Overly and the attention from the entire staff. A special thanks to Teresa Lustig at the clinic who has answered all of our questions and fielded all of our calls, never making us feel silly and always having a cheerful answer. She is a gem! It's a little more difficult of a recovery when you're an adult, but Carlee and Mary at Crema Café have made Avery some great drinks (they're just lasting a long time!) and Chad and crew at Irwin Drug have kept her medicated. Thanks to all including the Thanstrom family for the icecream!