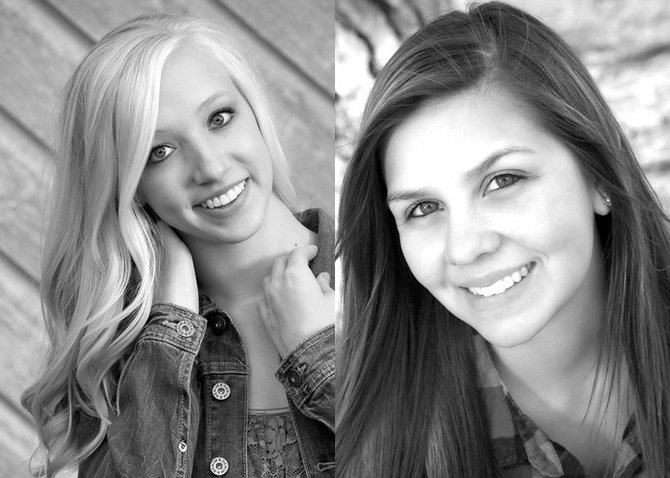 KAMIAH — Kamiah High School honored its top two students for 2014 at its graduation ceremony, which was held Saturday, May 24.
Class valedictorian is Jenna LeCates and salutatorian is Kassandra Simler.
LeCates' plans following graduation are to attend the University of Idaho and study chemistry in pre-med on the emphasis of pre-pharmacy.
"I have to say my parents and siblings have had the most impact on me in helping me to achieve my success because they have always pushed me to do my best," she said.
Simler plans to attend Carrington College in Boise where she wants to obtain a bachelor's degree in dental hygiene and work in the Boise valley before doing some traveling.
"I would not be where I am today without the help of my parents and grandparents as they have always supported me. They have taught me to always finish what I started and never fall behind," Simler said. "I also have a lot of self-motivation to stick with it and always strive to get the best grades. I did not accept getting a B and when I did I worked twice as hard. I also thank the teachers who helped me outside of the classroom when I needed it."