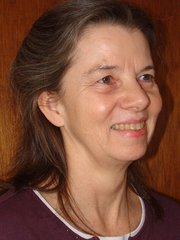 ELK CITY — Lots of people came upriver with their toys to enjoy the Memorial Day weekend in Elk City!
Does anyone out there have any documentation and/or information on the history of Old Golden and its access up Buckhorn Creek whether it was a trail or road? If so, e-mail me or send me a copy of it to 289 Main St., Elk City, ID 83525. Any information you can supply would be greatly appreciated. Our county commission is proactive in securing our access to this historic mining area and we need to supply them with all the help we can. Any sources of information, not only specific to that road, but to the area as a whole, would be very important to collect at this time for future reference. Anyone interested in the history of the Elk City-Dixie-Orogrande-Golden area can come to the Elk City Hotel and view our historic photo display as well as artifacts from the area.
I see that Premium Exploration sold the old Bennett Mill site plus the Red Elk mining claims to New Jersey Mining Company. The current CEO of New Jersey Mining Co. is the former CEO of Premium Exploration. Don't know the significance of this, if there is any. The Chinese knew there was gold up on the Red Elk Claims as they worked them in the "early days."
An "old-timer" came visiting the other day. He lived up here with his grandfather but left in 1953. He remembers being on the dredge on the Southfork and seeing the fish swim back and forth under the dredge eating what was stirred up by it. Hummm! Wonder if the fish knew they weren't supposed to live and thrive in "muddied" water! Is lack of dredging one of the problems with lack of fish?
Important! Speaking of mining… There will be a meeting of the Independent Miners Association today, May 28, at 7 p.m. at the Sacajawea Restaurant, Highway 12, west of Kooskia. Plan to attend if at all possible.
Memorial bricks need to be ordered by June 1. Contact Larry or Shirley Biggers for information, or the VFW.
Eagle Report: One of the young eagles was sitting in our tree the other day with three other ones riding the wind current just circling over its perch, maybe encouraging him/her to join them. Then the three were off to points unknown. Our friend in the tree left a little later.

Birthdays: Kenneth Thompson, Cody Jury, Dakota Jury, Dave Paisley, Debbie Layman and Wayne Hasenoehrl.
Anniversaries: Earl and Jeanette Johnson.
History: (continued) The Geary Act by Congress required the Chinese to register or face deportation. Lee Mann, who owned a store in Elk City, protested that the time period in which they must register was not adequate for those in the back country to comply. It was not only difficult to get out but when they did, they often couldn't find a registrar. Ah Jack of John Day Creek had to go all the way to Portland to comply with the law after two other attempts locally.