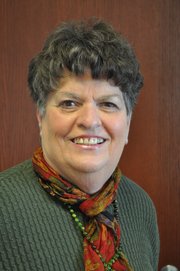 KOOSKIA/KAMIAH — The Liberty Quartet will be in concert Friday, May 30, at 7 p.m. at Freedom Bible Fellowship located 1115 Idaho Street, Kamiah. The quartet is a traditional Southern Gospel Quartet and is a ministry based in Boise. The event is free and sure to be inspiring and enjoyable.
On May 31, Tahoe QRU will host a yard sale in their parking lot at 786 Leitch Creek Road east of Kooskia, five miles from the Clear Creek/Leitch Creek junction. Bring down all your garage sale items, a table and join the group for the first of their monthly yard sales which will be held on the last Saturday of each month through September. If you are interested in a space call 935-7541 daytime, and 926-4908 evenings. Space is free, come and join the fun.
Kooskia Chamber of Commerce is sponsoring a fish fair on Saturday, May 31, as a fun day of fishing, games and competition. Children as well as skilled fishermen will find a fun way to show off their fishing talents. It begins a 9 a.m. and goes until 3 p.m. with tickets available for the games. There will be a special pond for the small children with food available as well as space for vendors. Call Carol at 936-4683 for information, and 926-4236 for vendor space availability.
What's Happening This Week: Kamiah Senior Center serves meals on Monday, Wednesday and Friday, starting at noon. They have music on Monday and Friday at 11 a.m. Schedule a mammogram at the Kamiah Clinic, 935-2585. Mammograms are by appointment and are done the second Wednesday of each month. Farmers' Market at Long Camp RV on Highway 12, at mile marker 68, 9 a.m. until 1 p.m. Kamiah indoor Farmers' Market in the Kamiah Mini Mall on Main Street across from the post office, on Fridays from 9 a.m. until 2 p.m. In Kooskia recycle on Thursday, 4-6 p.m., and Saturday will stay the same, 10 a.m. until noon where the pole yard was. Be sure to separate items. These are the new summer hours. Remember the ball games on Thursday at 6 p.m. at the Kooskia City Park. Co-ed adult softball teams will be playing every Thursday through Labor Day. Come watch or join the game.
Call Ruth Mohr at 926-7203 for information. Kamiah Presbyterian Church will have their weekly free soup lunch, from 11 a.m. until 1 p.m. on Thursday.