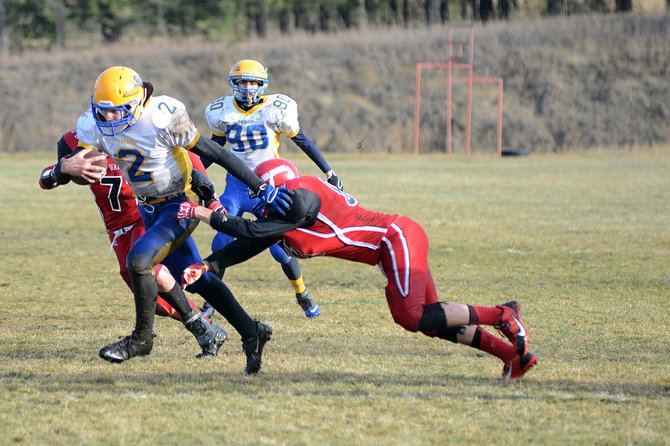 Adding yet another honor to each of their respective stables, Salmon River's Leighton Vander Esch and Prairie's Kyndahl Ulmer were both recognized by idahosports.com, which picked a boy and a girl out of each classification from among 50 nominees based on academics, community service, leadership and athletics.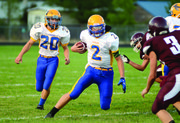 Vander Esch, who was nominated for the 1AD2 boys award by Salmon River High School principal Debra Richerson, told the website, which broadcasts the state's high school tournaments, that the best advice he ever received came from his dad: "Nothing in life is free; it comes with hard work and extreme dedication."
While his on-field accomplishments with the Savages' repeat champion football and basketball programs are well-known, in nominating Vander Esch, Richerson wrote: "While performing at such a high level on the field or court, Leighton has continued to earn high marks in school. Leighton has excelled in math and has taken two years of college level pre-calculus, trigonometry, and calculus. As such, he was asked to be a math mentor to younger students. He graciously accepted the challenge even with a rigorous basketball schedule."
He's headed to Boise State University to join the football team there as a preferred walk-on.
Ulmer, a two-time girls basketball champion and the website's 1AD1 girls pick, is headed to Lewis-Clark State College to play basketball.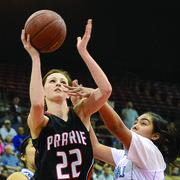 Ulmer, nominated by Prairie High School principal Carrie Nygaard, said the best advice she ever received came from Lanny Wilson, who "would always tell me that I could be tired after the game but during the game I had to give 100 percent. He passed away in 2012 and I still think about him whenever I step out on to the court."
In nominating Ulmer, Nygaard wrote: "She leads with qualities far beyond her years in age, and she is so willing to learn, to become the best she can be, and to serve others in need."
To see more of their responses, or to read about those honored in other classifications, visit http://www.idahosports.com/aoty/2014/default.aspx.