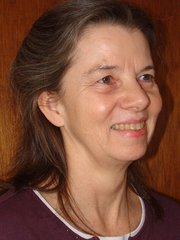 ELK CITY — Sew-Help-Me Quilters are at it again! They will be presenting Quilts of Valor to two of our veterans at the VFW Veterans Day dinner. Cocoa writes that "it's always a nice surprise to find out who will receive these quilts. This is a way of thanking our vets for their service to our country and to the citizens of the United States of America." Remember the dinner is on Nov.11 at 5 p.m.
Do you know what the response should be to the statement made many years ago, that "God is Dead?" Come find out at the showing of the movie, God is Not Dead, on Nov. 22 at 6 p.m. at the Baptist Church in Elk City. Come and enjoy the movie, get the right answer, the free popcorn, and most of all the fellowship of some really great people here in town.
Congratulations to John and Patricia Menough on their new granddaughter! Aren't grandkids fun? We had several up two weeks ago and they spoiled us rotten!
Meetings: Elk City Area Alliance on Nov. 10; American Legion on Nov. 12.
Birthdays: Adler Brunson, Sierra Phillips and Tim Chaffee.