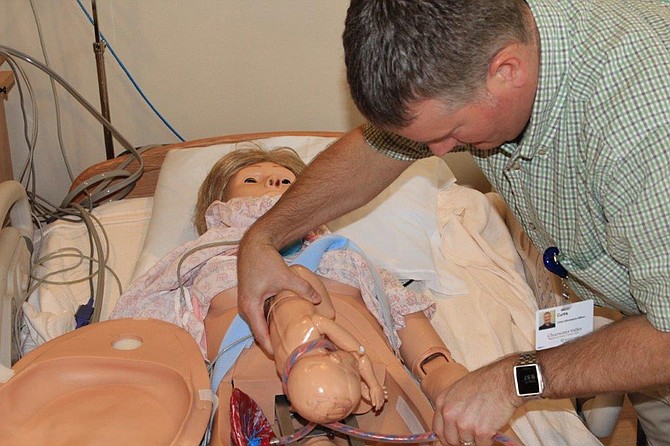 Idaho Simulation Network (ISN) spent the week of Oct. 27 at Clearwater Valley (Orofino) and St. Mary's (Cottonwood) hospitals, presenting Simulation /OB Emergency Team Training. This program provides an opportunity for the healthcare team to practice team management of OB emergencies. This experience gave the staff time to practice technical, cognitive and teamwork skills and build confidence in their ability to work together in an OB emergency.

These included real-life scenarios with normal deliveries, post-partum hemorrhage, shoulder dystocia and a prolapsed cord resulting in a Cesarean section. The ambulance services were also involved, having their own simulation of a mother delivering in their ambulance. Additionally, Kootenai Medical Center in Coeur d'Alene has loaned SMH/CVH "pregnant abdomens" that simulate pregnancy and related emergencies. Staff from both facilities were instructed using these abdomens to continue simulation education in the months ahead and to meet requirements for OB experiences needed.
Doctors, nurses, respiratory therapist, EMTs, CNAs, information technology and support staff worked together to provide a valuable, informative, educational experience for those who attended.