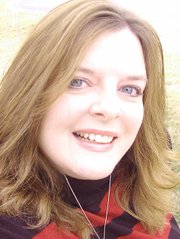 A photo of a handwritten letter from a father to his daughter's school has been circulating through Facebook again.
In short, the parent writes to his child's school: "My daughter will not be in school on Veterans Day. She will attend school on Veterans Day when students attend school on Martin Luther King, Jr., Day."
Although the point is taken that our country's veterans deserve honor and respect, the "point" the parent is trying to make is rather … pointless.
Taking a child out of school for a day teaches them a lesson how?
In all of Idaho County's schools, Veterans Day is celebrated. Children who attend school on that day should leave knowing not only what a military veteran is, but also who and what he defended.
At Grangeville High School each year, students honor veterans with heartfelt written words, songs, presentations on previous wars and the number of lives lost and changed forever, and, most importantly, their respect. Students pay attention to the guest speaker and the entire ceremony. They respond, they clap, they smile, they tear up. Students shake hands, thank veterans and even offer some impromptu hugs.
Each year I sit and hold back tears when I think of the sacrifices so many have made. I also picture my dad, returning from Vietnam via San Francisco, wearing his Air Force uniform in 1969. No parades, no thanks, met with hateful stares and words. Thankfully his true homecoming was welcoming into the arms of his immediate and church families.
My children learned more about Veterans Day at GHS than they have ever learned about MLK Day staying home. Veterans Day – or any day that commemorates people we honor – should not be just another day off school where box stores offer sales on televisions. I am thankful I live in a county that honors its veterans and appreciates their sacrifices as well as those of their families. I am glad our school district recognizes the importance of spending time away from regular classes to embrace those who have served our country.
GHS teacher Pat Sullivan asked this year for any ideas on how to make the program any better. I have only one idea and it's not for the school, it's for the public: Show up. The community is encouraged to attend and there are plenty of seats. Even adults forget to be thankful to our servicemen and women and this hour or so presentation can be a great reminder. Hope to see you next year.
In the meantime, thank a vet every day. How? By working hard. By being honest. By loving and supporting your family. You may have heard those words somewhere else.