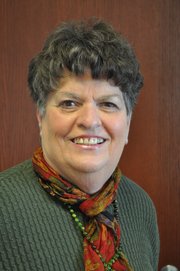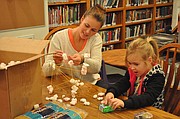 KOOSKIA/KAMIAH — The next luncheon of the Clearwater Meal Center will be served on Wednesday, Dec. 3, at noon at the Clearwater Baptist Church. There will be a presentation of current statistics on the demographics of the Clearwater, Harpster and Stites area. The information was prepared for the gathering by Kathryn Tacke, Regional Economist for the Idaho Department of Labor. Also, in line with the center's motto, "Meet a neighbor, find a friend", they will be getting to know the Troyer family who moved to Clearwater two years ago from Montana. All ages welcome - no money required - $5 donation appreciated. "See You There!"
Don't forget The Kooskia Food Bank is accepting donations through December of non-perishable food items as well as cash donations to help those less fortunate in our community. Bring food and cash donations to the Umpqua Bank on Main Street, or mail checks to Kooskia Food Bank, % Umpqua Bank, P.O. Box A, Kooskia ID 83539. They also need donations for "Coats For Kids". If you have gently used coats or new ones, there are children in our area in great need. The coats are distributed through our local schools. The bank is also hosting their third annual sharing tree for the Kooskia, Stites, Clearwater areas. Parents must come in to sign up their children for the sharing tree. All requests must be in no later than December 5th. Please check with staff at the Umpqua Bank Store in Kooskia, or call Julie Johnson at 926-4236 for details.
There are many events planned to celebrate the holiday season. Valley Singers/Ringers will perform in the St. Catherine's Catholic Church in Kamiah on Dec. 2 and 4, 7 p.m., and Dec. 7, 3 p.m. Kamiah will have their Lighted Float Parade on Friday, Dec. 5, at 6 p.m. Many of your churches will have events and activities planned, check with them and let me know if you would like our readers to know when and where. And last but not least, Christmas Tree permits are now available at $5 each with a limit of three trees; permits available from many businesses or the Forest Service Office.
What's Happening: Harpster Bingo on Wednesday, Dec. 3, at 6:30 p.m. at the community center. Schedule mammogram at the Kamiah Clinic, 935-2585. Mammograms are by appointment and are done the second Wednesday of each month. In Kooskia, recycle on Thursday, 3:30 to 5 p.m., Saturdays are still 10 a.m. to noon. They will be closed on Thanksgiving.
The Recycle Center is located across the bridge where the old pole yard was. Be sure to separate items. Also on Thursday there is free lunch served at the Kamiah Community Presbyterian Church located on the corner of 7th and Hill street in Kamiah, from 11 a.m. until 12:30 p.m. The Valley View Church of the Nazarene in Kamiah is hosting a Community Night every Wednesday. Meals will be served at 5:30 p.m. followed by activities in different age groups. Public is invited to attend.