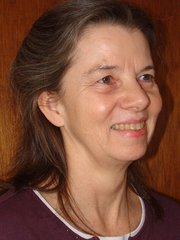 ELK CITY — Elk City has been rocked in the last week and a half by the death of three of its residents – Rolph Olson, Robert Roy and now Ralph Crocker. We, as a community mourn with the families and friends, and offer our prayers for comfort. After all, God is a God of all comfort.
There will be a memorial service for Rolph at the VFW on Dec. 6 at 2 p.m. If you plan to attend, bring a salad or dessert as the VFW will be providing the main dish.
Speaking of God, if you missed the showing last Saturday of God is Not Dead, try to go see it sometime. I am encouraging another showing in Elk City. This movie is based on dozens of court cases and follows a young man as he enters the university and is challenged by a sociology professor to prove that God is not dead in the face of all the "opinions" of famous scientist/sociologists who are atheists who are taught about in the class. You'll be surprised!
Meetings: Water on Sewer on Dec. 2.
Birthdays: Aaron MacNenamin, Rebekah McManus, Caitlin Parker and Pat Phillips.
Memorials: Heather Lowry.