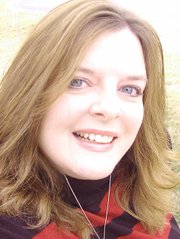 We've all shopped the big box stores and there's nothing wrong with that. There are things we can purchase from those facilities that we can often not get in our small towns. However, the process deserves some serious thought, especially during this season from Thanksgiving to Christmas where most of us are purchasing more gifts than in other months.
In 2010, American Express founded Small Business Saturday to help businesses with their most pressing need — getting more customers. The day encourages people to shop at small businesses on the Saturday after Thanksgiving. This year, the big day is Nov 29: known as Black Friday to many.
When you are planning your shopping trip, keep a few things in mind:
When buying local, you are essentially supporting yourself and your family. Many studies have shown when you buy from independent, locally owned business, rather than nationally owned companies, a considerably larger sum of your money is used to make purchases from other locals. This works to continue reinforcing the economic base of the community.
Statistics have shown that non-profit organizations receive an average 250 percent more support from smaller business owners than they do from large businesses. That's right. It's not Wal-Mart or Costco that are helping your high school football team make that trip to state, it's your local merchants.
Research shows that more than 90 percent of small-business owners contribute each year to their communities through volunteering, in-kind offerings, and direct donations. Don't you want to reward this dedication?
Local shopping not only creates more jobs within our community (our small businesses are some of our main employers). Supporting local businesses is an investment in the community as they are mostly owned by people who live in this community, are less likely to leave, and are more interested in the community's future. This includes the growth and success of businesses, tourism, schools and healthcare.
The people you shop with Saturday are the people you shop with all year. They're the people with whom you attend church, dance class, sporting events and other school and community functions. Chances are you'll be waited on by the owner, a member of their family, or someone who reports directly to the owner. This closeness to the boss makes for improved customer service – something that is hard to find at larger stores.
Our local businesses count on all of us to keep them afloat so they can continue to reinvest their money locally as well as offer items that make our community unique and attractive to tourists and local patrons alike.
Think of it in numbers: If all of Idaho County's 16,116 people spent just $25 extra apiece at local businesses this holiday season, $402,900 additional dollars would be placed back in the community. Based on statistics, at least 48 percent of this would be recirculated into the local economy. And that's a pretty good chunk of change.