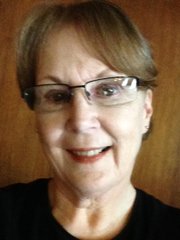 LOWELL/SYRINGA — The Johnson Bar Fire is winding down with less and less smoke for the incoming hunters and fishermen, less and less meals to cook, less and less yellow shirts running around, and more and more sprinkles and yellow leaves falling. Let's hope the fire is out by the end of the week, or at least dormant. It has been a long fire season on the Selway and Clearwater River corridor.
Some of the Hot Shots firefighters are from the Blackfoot Tribe in Montana up on the Canadian Border, and they said they are heading home to snow! So, I guess it's coming down to Idaho soon!
Sometimes when you serve the public, life can be a little bleak. You just try to keep your sense of humor right out front and move on. This past weekend we had the nicest people, and it gives you back your "life is good" attitude. Several couples from Orofino, Sandy Morrow and her husband, Mr. and Mrs. Erick Knight, Mr. and Mrs. Jeff Ohlson, all had nice things to say and didn't mind the smoke or the rain or the fire. They sat around the campfire, cooked on their BBQ's and enjoyed each other's company. Just nice folks not causing any trouble; we didn't even have to call the cops!
Pam Sullivan from Keise, Ore., also spent the weekend upriver and there was a lovely couple fishing and camping, too! Bobbie Haberson, who is from up on the prairie, was here with some friends as well. She's been a longtime visitor and brings her folks most of the time and they camp. This time they were probably in the middle of harvest up there in wheat country.
The Smith Family had an "end of season" dinner last Sunday night, all 11 of us, counting Max and the MERMS. We had traditional tacos and ended the season with a bang. Miss Ella made a pear pecan cake from scratch with pears from her papa's orchard. It was delicious. She's a great cook as well as an artist. At 10-years-old she's about ready to take over the restaurant kitchen.
We are all ready for a nice long fall up here, and even though it was a long, hot summer, we could stand some more warm days. The students are all back to school, so drive carefully, and the gardens are ready to be harvested and turned under. I'm not really sure what I'm talkin' about, so better sign off. Lorraine Smith should be writing this garden section and I should stick to the hunters and fishermen!
Miss Maddie is having a birthday soon, number 6 is on Oct. 20. She was playing with an antique puppet show I've had for 50 years while we were doing dishes, and she said, "Nana, when we evacuated during the fire, did you take your puppet show?" It's interesting to hear what those little minds worry about.