The need for legislators to end obstructionism and work for citizens' best interests, such as in education, supporting living wages and job creation are issues in the race for State District 7A Representative, sought by Jessica Chilcott (D) of Sagle and incumbent Shannon McMillan (R) of Silverton. The pair will face off in the Nov. 4 general election.
District 7 encompasses Idaho, Clearwater, Shoshone and a portion of Bonner counties.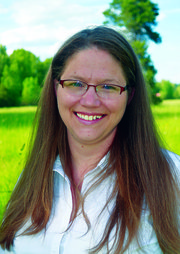 Jessica Chilcott
"Idaho families continue to be harmed by the ongoing race to the bottom that many in the state's current leadership support. Idahoans deserve representatives who are willing and able to answer questions about legislation they are proposing," said Chilcott.
"We do not need legislation and policies for Idahoans being written by shadowy unnamed individuals and groups. Idahoans need legislators who are going to work together for the best interests of the citizens to move Idaho forward. Idahoans are not interested in being at the bottom of the economic barrel anymore. We are at the wrong end of all the wrong lists."
Chilcott (D) of Sagle, has a master's degree in social work and bachelor degrees in social work and psychology. She is currently working at an agency growing a program that provides developmental therapy services for adults and children with developmental disabilities.
According to Chilcott, the legislature's failure to uphold its Constitutional responsibility to provide a uniform and thorough system of public education continues to harm the futures of children and the state.
"Our students need an education that will prepare them to enter a 21st century workforce. Our employers need workers who have the skills to meet their needs," she said. "Idaho is among the lowest in the nation in per student spending. At this time 95 of our 115 school districts have to request levy funds from their communities just to keep their doors open. The levy bill in the State recently reached $1 billion. This has been increasingly painful for smaller communities."

Chilcott noted Idaho has the highest percentage of minimum wage jobs and lowest median household wages, and a higher percentage of workers' wages go to pay for basic needs.
"More and more families have to choose between an Idaho quality of life and the ability to make a living," she said. "Idaho is stronger when businesses and families prosper together and we need to create a climate where this can happen."
She said Idaho cannot afford more obstructionist politicians who work from an agenda that does not match the values of the average Idaho citizen.
"Idaho needs representatives who are willing to work together for the good of our state and our citizens," Chilcott said, adding that she has spent her professional life listening to and advocating for children and families. "Idahoans deserve to be represented by people who will return phone calls and e-mails and work with the communities that we live in to move Idaho forward."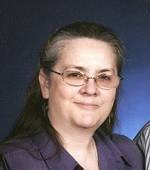 Shannon McMillan
"I have had the privilege of serving as state representative for the old District 2, and the large current District 7, for the past four years," McMillan said, during which she has developed solid working relationships with other legislators and state government officials.
"Job creation is my number one priority," she said.
McMillan's late husband was a diesel mechanic who worked mainly in the mining industry, and her late father was a railroad worker: "I know personally what it is like to have loved ones forced to work out of state due to the state of our natural resource economy," she said, "and I will do everything within my power to ease the burden on our mining and logging industries so that our working men and women will be able to come home, here in Idaho, at the end of the day, knowing that their jobs will still be there tomorrow, as in previous generations."
"The most important issue on my platform is to do anything and everything I can for the state of Idaho to resist and push back against the undue burdens the federal government has placed upon potential employers," she said, "and to make Idaho a friendly place for job-producing industries to relocate."
On her background, McMillan notes being a "strong advocate for our right to keep and bear arms and rural way of life," earning an "A" rating from the National Rifle Association, and she co-sponsored legislation allowing enhanced concealed weapons permit holders to exercise their rights on Idaho's college campuses. McMillan said she has received the endorsement of Idaho Choose Life, and her fiscally conservative stances have placed her in the top three legislators in Idaho as ranked by the Idaho Freedom Foundation.