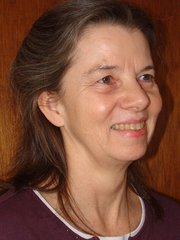 ELK CITY — Several wolf sightings have been reported in and around town in the last couple of months. Wonder if that is why there is no game close in!
Chili cookoff a success
ELK CITY — Thank you, everyone, for participating in this year's Chili Cookoff. This year we had 11 entries, all very good, some very hot! This year's winners were as follows: first place for the Best went to Randy Wagner for his "I thought it was a salsa cookoff" red chili; second place for the Hottest went to Ben Thompson for his "hotter than the hubs of hell" chili; and third place for the Most Original went to "this girl" Anita Mae Johnson for green Chili Verde. Thank you also to Joyce Markee and Kim Boller for ballot control. Stay tuned for our annual Halloween costume party, Friday, Oct. 31.
There was a fund-raiser for the cleanup of the Jackson place on the highway coming into town. They netted $850. The Wilderness Eatery supplied a roast chicken dinner and dessert. Ellen Bartlett of Framing Our Community, apparently heading up the cleanup committee, would like to thank those businesses in Elk City and Grangeville who donated items for the silent auction.
Reminders: Dr. Jared Pikus, D.O. to Elk City will be at the clinic on Oct. 24 from 10 a.m. until 2:30 p.m. To schedule an appointment call 962-3267; the VFW Wild Game Feast will be Oct. 18 from 5-7 p.m. at the VFW kitchen. This is a potluck and wild game dishes are especially welcome. Contact Suzanne Carpentier at 842-2835 or 842-2393 for any questions you may have.

Meetings: Idaho Food Bank on Oct. 21.
Birthdays: Earl Johnson, Delise Denham, Jill Wilson and Serena McManus.
Anniversaries: Malcolm and Debbie Layman, Rob and Margaret Robinson and Tim and Becky Chaffee.