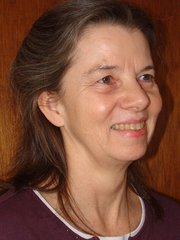 ELK CITY — Seems there are bears showing up in people's yards and campsites near town in the last couple of months. There have been at least five sightings close in with three other bears being shot, one of which was on the front porch of a resident near town. Wonder what this unusual activity portends?
The Elk City VFW Auxiliary will be sponsoring bingo on the third Tuesday of each month. Games will start at 1:30 p.m. There will be an 80 percent payout with 20 percent going to some charity. The next two scheduled games will be Nov. 18 and Dec. 16.
The Wild Game Feed was very well-attended and everyone had plenty to eat and lots of fun dancing. The auxiliary raised $480 for the post. If you missed it, you missed a bear roast with potatoes and carrots, elk chili and grouse soup. The auxiliary would like to thank everyone who donated food as well as all the attendees.
Correction: Apparently, the "Elk City Community Clean-Up Committee" is not a project of Ellen Bartlett's. Sorry for the misunderstanding. Ellen did send in the report on the fund-raiser at the Eatery which was reported on last week, so I made the assumption that she was on the committee.

Meetings: Sew Help Me Quilters on Oct. 28.
Birthdays: Shayla Umphenour and Bryce Robinson.
Anniversaries: Lyle and Shala Rowan.
History: Gold was discovered in the Buffalo Hump district in 1898 at the Big Buffalo property and it became its main producer. Several towns were built including Hump Town, Calendar and Concord. Much of the mining machinery was brought in during the winter and mining flourished. Many problems such as high costs, relatively small deposits and transportation problems were large obstacles, and the boom collapsed after a few years. Except for small-scale operations, such as the Big Buffalo, the mines have been idle for many years. Total gold production through 1959 was probably about 27,000 ounces.