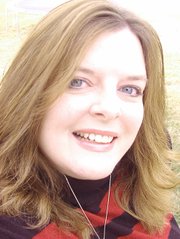 Hey Idaho County – do you like to cook? Do you like to eat? I need one of your favorite family holiday recipes. Just e-mail them to me as well as why it's a family favorite or where/who it came from, along with your name, the town you live in, and a "mug shot" photo to use along with it. These will appear in an upcoming recipe booklet. Hurry! Get them to me no later than Nov. 10! E-mail to lpalmer@idahocountyfreepress.com.
•
Pine Tree Community Credit Union has two new employees: In Riggins, Maggie Exum has joined the staff. She attended Salmon River schools and has lived in the area most of her life. In Grangeville, Alyson Hanson has joined the Grangeville branch. She was crowned Miss Rodeo Montana in 2013 and recently moved to Grangeville. Her husband, Taylor Hanson, works for CHS Primeland, and they are expecting their first baby.
•
Asker's Harvest Foods will host the Inland Northwest Blood Center blood drive Thursday, Oct. 23, 11:30 a.m. to 2 p.m., at the store's parking lot, 415 W. Main Street.
Make an appointment on-line at inbcsaves.org or call 1-800-423-0151. Use sponsor code askersgrocerystore.
•
Mark your calendars for the Syringa Hospice Tree of Lights program Sunday, Dec. 14, 2 p.m. In the meantime you can send memorial donations to Syringa Hospice, 607 West Main Street, Grangeville, ID 83530.
•
Mark your calendars again for Thursday, Nov. 6. That's when the Idaho County Light and Power Cooperative Association, Inc., will hold its 76th annual membership meeting at the Greencreek Community Hall. Registration begins at 11 a.m. with a luncheon at noon.
•
Just to let you now, it's Syringa Hospital that is providing athletic trainer services for our Grangeville Bulldogs football team. This was incorrectly listed in the homecoming section. Thanks to Syringa for taking care of our high school students!
•
Lewis-Clark State College Grangeville Outreach will host two upcoming classes: Heavenly Scent: A Soapmaking Primer is set for Nov. 8, 9 a.m. to 2:30 p.m., at the Monastery of St. Gertrude in Cottonwood. Sister Carlotta Fontes will instruct this and the cost is $54 which includes lunch. Finding the Balance in Your Budget will be offered Nov. 12, by Sherrie Beckman. This is set for 6-8 p.m., and cost is $25. This course is being underwritten by Super 8/Gateway motels.
To sign up for classes call coordinator Carla Nuxoll Wilkins at 983-2164 or e-mail cnwilkins@lcsc.ed.
•
Watch those leaves, people!
GRANGEVILLE — The City of Grangeville would like to remind residents that it is not lawful to blow or rake your leaves into the street or gutter pans. This clogs up the drain system and the city does not have the personnel or finances to take care of this. Dispose of your leaves through the transfer station/garbage.