GRANGEVILLE — Voters have a three-way race of newcomers to decide from in the choice for Idaho County Commission District 2.
Up for vote in the Nov. 4 general election, the two-year term is sought by Independent Matthew D. Bybee, Republican Mark A. Frei and Democrat Jerry Zumalt, all of Grangeville. The position's annual salary is $23,945.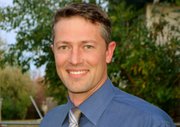 Mark A. Frei
"One of the reasons I am running is that this is such a great place to live and raise a family," Frei said. "I'd be honored to serve the county and keep it a wonderful place."
Frei is a self-employed farmer/rancher who works with his father, Ron, and sister, Kim. He and his wife, Theresa, have three boys and, "a little girl on the way." He was valedictorian for his 1995 Grangeville High School class, he received a bachelor of arts from Franciscan University in Ohio, and a bachelor of philosophy from Pontifical Lateran University in Colorado.
"It gives me something to think about when I'm driving around and around in the field," he smiled.
His public service includes as vice president of the Idaho County Farm Bureau, and nearly two years on the Sts. Peter and Paul School board of trustees. He was also director of pastoral services for the nonprofit Diocese of Helena in Helena, Mont., in charge of a million-dollar budget for a Guatemala school for indigenous natives.
"I want this county to be a place of economic opportunity," Frei said, as one focus for his campaign, which requires keeping regulations to a minimum and providing good infrastructure. Government doesn't create jobs, he said; that is the role of businesses and entrepreneurs. "But government can create the conditions for jobs to thrive," and he sees the county commission as the point of coordination to facilitate that. One example was county-city efforts to bring Larson's Department Store to Grangeville, and its accompanying services and jobs, "and we need to continue that economic development," he said
Frei looks to support county families by keeping taxes low, continuing the focus on limited government, protecting property rights, maintaining local control and supporting traditional family values.
"Politics begins with listening to the voice of the people," he said, in reference to a question on the ongoing Lochsa Land Exchange issue, noting that it was the consensus of a citizen-led task force that recommended against the trade, "and I'd go along with that."
Supporting local control, Frei also recognizes the scope of the commission's authority, such as with efforts at both the federal and county levels for transferring federal lands under state control.
"That's not really a county commissioner issue. The county commission is not going to affect or not affect the transfer of federal lands; this happens at the state legislature or the national level," he said. "As commissioner, I have to work within the confines I am given."
A criticism raised in public against Frei's election to the commission is with his family relation to current Commissioner Jim Chmelik who is married to Frei's sister, Colleen.
"Jim is a good man and he has a tremendous wife," Frei said, "but I am my own man; always have been always will be." If elected, he said he wants county residents to know, "they can count on me to be an independent thinker."
As commissioner, Frei said he wants to put his leadership and people skills to work for county residents, and to keep the county a place where families can stay and make a good living, "to grow a strong economy to sustain our children and the generations to come."
Questions to Frei can be sent to mark.frei30@gmail.com.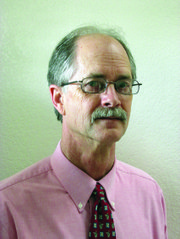 Jerry Zumalt
Zumalt is currently the Idaho County Disaster Management coordinator, having worked to modernize and expand county radio communications, including its E911 system, coordinated with multiple local and state agencies to provide and improve emergency response. His background includes 35 years in fire management, including as a wildland firefighter, smokejumper base manager and aviation officer; and serving seven years on the Pine Tree Community Credit Union board, during which saw expansion into Riggins and had oversight of its $36 million budget and staff of 15. He has a bachelor of science: agriculture and business; master of arts: theology; and is certificated in personal financial planning.
According to Zumalt, his background lends itself to the commission seat, having worked with the commissioners and other elected officials and constituents; understanding county processes, budgets and services; respects the challenges and strong relations with city councils; and crafting state and federal cooperative working relationships that benefit the county.
"I will emphasize caring for the land and serving people," on public lands issues, according to Zumalt, in preserving access, promoting recreational opportunities, influencing management by "being at the table with viable alternatives and sound resource management plans" and ensure solutions account for local values and reliably address needs.
He opposes a federal lands transfer to the State of Idaho, as well as the swap of private lands in the upper Lochsa, "lands that the public have traditionally and historically relied on for hunting, fishing, wood-cutting or simply enjoyed unrestricted access to for generations," he said. Zumalt supports to extend and reauthorized Payment In Lieu of Taxes (PILT), and Secure Rural Schools (SRS) funding as "critically important for operating revenues" for public schools, highway districts and the county road department.
PILT and SRS are not a handout, according to Zumalt, and it is a false choice to present them in juxtaposition to logging.
"The choice is not either or. We need both logging and PILT/SRS," he said, and he would work to promote both. "Both are important to local government, local businesses and to our local economies."
Solid waste is an "expensive, divisive problem that is not really resolved," he said. "Neither the cost nor the tonnage is simply going to disappear if we do not act together to resolve the issue." He noted county recycling efforts as an important issue, and also said the county needs "affordable, fair and sensible long-term solutions that respect the will and pocketbooks of the people."
Jobs and education go hand in hand with living-wage jobs depending on a well-educated workforce, according to Zumalt. He said, "Our schools deserve our support and our business community deserves a sympathetic and pro-active county commission."
"Political partisanship and sound bite rhetoric might win elections, but I believe our citizens deserve a commission that works as hard for them as they do for their families- each and every day," he said, with meaningful solutions that make a difference in their lives. "New ideas, new energy and renewed commitment are not novel concepts. They are the requirements of a dedicated public servant."
Matthew D. Bybee
The Free Press was unable to arrange an interview with Bybee prior to deadline for this story on the Dist. 2 commission race.