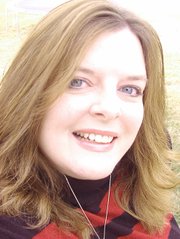 Lewis-Clark State College Grangeville Outreach has a couple of upcoming classes.
Low Anxiety Dancing for Couples will be offered by instructors Jeff and Carla Wilkins Nov. 18 at Grangeville High School. Cost is only $10 and the Wilkins are donating the proceeds to GHS for dual credit scholarships.
From Plants to Tinctures, Tonics and Salves will be offered at the Monastery of St. Gertrude Nov. 22, 9 a.m. to 2 p.m. Sister Agnes Reichlin will instruct the class which costs $40 and includes lunch.
To sign up for classes call coordinator Carla Nuxoll Wilkins at 983-2164 or e-mail cnwilkins@lcsc.ed.
•
Do you want to get some Christmas shopping in early? Moonlite Magic is set for The Gallery Wednesday, Nov. 5, 5 to 8 p.m. Stop by 107 West North Street to see an array of local vendors and artisans displaying jewelry, bags, make-up, specialty food items, furniture and more. Call 983-2595 for details.
•
Home Grown Quilts at 207 W. Main Street in Grangeville has a large variety of upcoming classes. A Kids Camp Punch Needle class is set for Oct. 30 (there's no school that day in Grangeville so sign up now; it's only $10). Scenic Fair Quilt Class is set for Nov. 1 and a crocheting project will be held Nov. 4. Turning Twenty Quilt Class will be Nov. 5 and Company at the Cabin is set for Nov. 8. To inquire about these classes stop by or call 983-5585.
•
Congratulations to Priscilla Wegars for a recent award for her book As Rugged As the Terrain. The Caxton Press publication (out of Caldwell) was selected for the 2013 Book of the Year Award by the H.A. Book Award Committee.
•
Get your recipes to me ASAP! And the dates for your holiday events. Thank you.