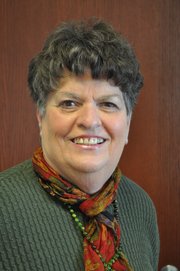 KOOSKIA/KAMIAH — Syringa Kooskia Clinic will be experiencing growing pains. They are currently remodeling the old Eldon's Sausage space to make an additional exam room and make more space for therapy services.
There will be a lot of costumed children out this week trick-or-treating, so slow down and watch for them. Check with your church or organization, many are holding parties.
What's Happening: Harpster Bingo on Wednesday, Nov. 5, beginning 6:30 p.m. at the Community Center in town. Kamiah Chamber of Commerce will meet at the Welcome Center at 6:30 p.m. on Wednesday, everyone welcome. Schedule a mammogram at the Kamiah Clinic, 935-2585. Mammograms are by appointment and are done the second Wednesday of each month. In Kooskia, recycle on Thursday, 4-6 p.m. Saturday, 10 a.m. until noon, across the bridge to where the old pole yard was. Be sure to separate items. Also on Thursday there is free lunch served at the Kamiah Community Presbyterian Church located on the corner of 7th and Hill Street in Kamiah, from 11 a.m. until 12:30 p.m. If you know or make news, give me a call.