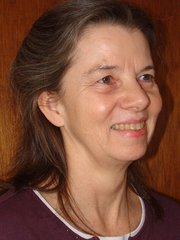 ELK CITY — We all know that Veterans Day is Nov. 11, and to celebrate our veterans and the sacrifice they have made for us since the founding of the Republic, the VFW Post, VFW Auxiliary, and the American Legion Post invite all of you to a community meal to honor their service. The meal will be held at 5 p.m. at the VFW on Nov. 11 at the VFW kitchen and is free to all. Hope to see you there!
Along with Veterans Day, did you know that Nov. 10 marks the founding of the United States Marine Corps? It was formed by Captain Samuel Nicholas by a resolution of the Second Continental Congress. Do you know what battle(s) occurred after the War for Independence in which the Marines played a significant role? Look up the Barbary Power Wars. It is very interesting that our fledging nation had to fight a long war on another front to maintain its freedom.
What with the wolf depredation and shortened elk hunting season, it will be interesting to see the official figures for animals taken in our area. In talking to hunters in town, some only saw minimal sign, some saw fleeting glimpses, and a few did fill their tags (but seemingly not many).

Meetings: Water and Sewer on Nov. 4.
Birthdays: Chance Jury, Alyssa Johnson, Lucas Denham and Rob Robinson.
Anniversaries: Dam and Piney Smith.