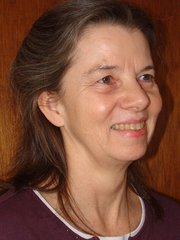 ELK CITY — Grandparents Day is Sunday, Sept. 7. Don't forget to hug and kiss on these special people in your life!
With the fires out, the smoke cleared and it was great weather for the Labor Day weekend. Had groups coming over the Montana Road and even a motorcycle group from Canada were in town last weekend.
Meetings: Elk City Area Alliance on Sept. 8 at 7 p.m. at the Forest Service; EMT training at 6 p.m. on Sept. 9.
Birthdays: Loren Anderson, Rachael Smith, Elyssa Wagenmann, Jim Guthrie and Zoe Lehrkamp.
Anniversaries: Shawn and Jill Mann.
History: The Buster Mill near town must have been pretty noisy when it ran! Early gold production of the Elk City District was between $5 to $18 million, depending on the source you reference. And, between 1902 to 1939, the mines produced more than $725,000 in gold. Some early estimates of production were between 550,000 and 800,000 ounces of gold. Had an old-timer, whose father was a superintendent at Buster, tell me that there was still a lot of gold in these parts.