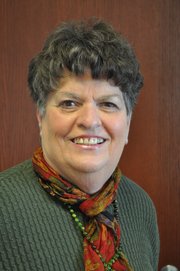 KOOSKIA/KAMIAH — St Mary's Kamiah Clinic is once again hosting Healthy Horizons classes, which began on Sept. 2, and will be held weekly throughout the fall and winter. There are a variety of educational topics each week with several weight-loss options from which to choose. Call the clinic at 935-2585 for schedule and information.
Next Saturday is the date set for the annual taco feed put on by the Big Cedar Homemakers Club. Plan to attend this event; these ladies do a lot for the community and the Big Cedar Schoolhouse in particular. Also, if you attended the school years ago or have information or stories about the school, Kris Perry would like to talk with you; call her at 926-4979. They will have a program at the taco feed, as well as displays which were put together by Kris and others from information provided by previous students of the old schoolhouse. Come view the living history of this beautiful, historic building. Will have all the details next week.
What's Happening: Friends of the Wagon Road will have their monthly meeting at the Clearwater Grange Hall in Clearwater at 11 a.m. on Sept. 6, public welcome, bring a covered dish for the potluck. Schedule a mammogram at the Kamiah Clinic, 935-2585. Mammograms are by appointment and are done the second Wednesday of each month. In Kooskia, recycle on Thursday, 4-6 p.m. Saturday, from 10 a.m. until noon, across the bridge to where the old pole yard was. Be sure to separate items. Also, on Thursday there is free lunch served at the Kamiah Community Presbyterian Church located on the corner of 7th and Hill Street in Kamiah, from 11 a.m. until 12:30 p.m.; everyone is invited.
Most all of the big community events are done. Now we can all start getting ready for winter. Believe it or not, it is coming. Keep in mind those around us who are somewhat less disadvantaged. Help with wood gathering or splitting, extras from the garden or just a phone call to check and see that a senior alone is well, will go a long way in helping.