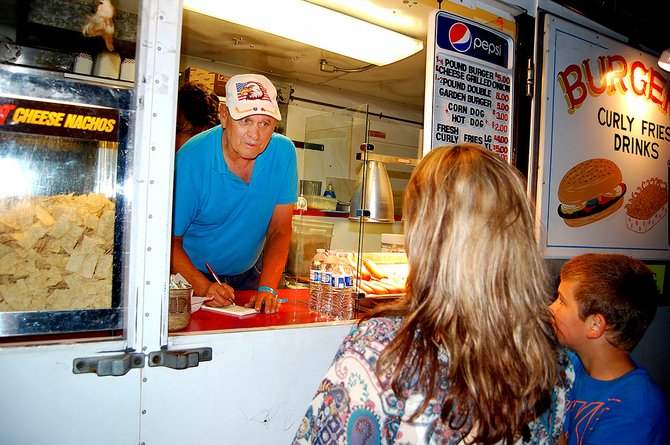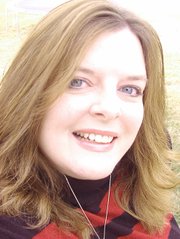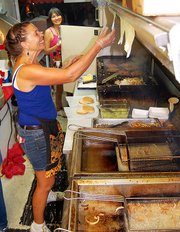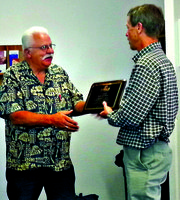 The 90th annual convention of the Independent Insurance Agents & Brokers of Idaho, Inc., was recently held at the Sun Valley Resort where officers and directors were elected by the membership for the year 2014-2015. Among those was president Marilyn M. Rylaarsdam-Schoo, Likkel Insurance, Grangeville.
•
The kids are back in school and you know what that means: You need to purchase sports equipment. A great place to look in Grangeville is Rae Brothers on Main Street. They have a lot of items you may find you need but one brand in particular they have a wide selection of is Under Armour. Stop by and check out all they have to offer. It's not just for sports, either. There are stylish sweatshirts and everyday wear in all colors, varieties and sizes.
•
Have you always wanted to know how to blog but weren't sure how to start? Lewis-Clark State College Grangeville Outreach can help you out! Blogging Basics with Charlene Rehder will be offered Monday, Sept. 29, 6:30-8:30 p.m., at the Grangeville outreach center. Cost is $23. Basic computer skills are required. Call coordinator Carla Nuxoll-Wilkins at 983-2164 or e-mail cnwilkins@lcsc.edu.
•
Harman Agency in Cottonwood will hold its fall grower meeting Friday, Sept. 19, at the Cottonwood Community Hall. The meeting will start at 5:15 p.m. followed by a tri-tip dinner.
Topics will include fall price announcements, changes to the 2015 MPCI policy, the beginning farmer program, livestock risk protection and the new Farm Bill.
RSVP to 962-3221 by Sept. 15.
•
A retirement party for Grangeville High School secretary Katherine Dave is set for Monday, Sept. 29 Current students can say goodbye at the end of school day and the public/former students/parents are invited to the school from 4-6 p.m.
•
Everyone seems to be doing the ALS ice-bucket challenge. This is great. Just remember, the challenge doesn't make sense unless you actually donate. So now that the ice has melted and you're on to other things, sit down and write that check. It doesn't have to be a lot, but if you accepted the challenge it's now your duty to follow through.
•
Bill Spencer at Syringa Hospital wants to remind everyone to "please excuse our mess!" Construction of the new entrance is in progress. Use the emergency entrance on B Street for all foot traffic. And thanks to all hospital patrons for their patience during the remodel!
•
Deanna English is offering gentle yoga through Oct. 30, at the United Methodist Church in Grangeville. Classes are Thursdays, 9:30 a.m. and 5:30 p.m. Call 507-0165 to sign up or for questions.
•
Small, nonfarm businesses in six Idaho counties are now eligible to apply for low-interest federal disaster loans from the U. S. Small Business Administration (SBA). These loans offset economic losses because of reduced revenues caused by the high winds and hail that occurred Aug. 14.
The primary county is Clearwater with neighboring counties of Idaho, Latah, Lewis, Nez Perce and Shoshone also available for assistance.
Applicants may apply online using the Electronic Loan Application (ELA) via SBA's secure Web site at https://disasterloan.sba.gov/ela.

Disaster loan information and application forms are also available from SBA's customer service center by calling (800) 659-2955 or e-mailing disastercustomerservice@sba.gov
•
Do you remember Schoolhouse Rock? These three-minute educational cartoon shorts ran on Saturday mornings on ABC during the cartoon hours. A special was on ABC Sunday night called The ABCs of Schoolhouse Rock. It told the history – including that it started in 1973 and ran 13 straight years – and all the people behind the production. They also counted down the top five – see if these bring back any memories, from five to one: 5- Interjections; 4 -Electricity Electricity; 3- Lolly, Lolly, Lolly Get Your Adverbs Here; 2- I'm Just A Bill; and number 1- Conjunction Junction.