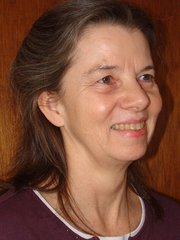 ELK CITY — Sad news again …Al Hutson died suddenly this last Friday. Our prayers go out to his family for strength and peace during this hard time.
Don't forget that Patriot's Day is on Thursday, Sept. 11, in remembrance of those who lost their lives that fateful day.
Speaking of holidays, got a call from our granddaughter wishing us happy Grandparents Day. Hope you grandparents did, too.
There are a couple more of them this month: Stepfamily Day on Sept. 16 and Citizenship Day on Sept. 17; and Native American day on Sept. 26.

Meetings: VFW and Auxiliary on Sept. 11; Idaho Food Bank on Sept. 16.
Birthdays: Debbie Rendleman, Avery Johnson, Jannah Denham, Amelia Phillips, Peytyn Chaffee and Paul Selman.
History: The Orogrande District was developed in the late 1890's. The Orogrande-Frisco (aka, the Hogan) started producing about 1902 and the Gnome mine in 1932. The Gnome produced 11,582 ounces of gold from 1932 until it was closed in 1937. The district produced through 1959 with a known total of about 32,000 ounces, apparently mostly from lode mines.