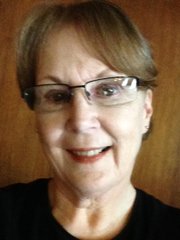 LOWELL/SYRINGA — News is happening right here in River City; we are in the middle of a mecca of activity, the fires, weddings, memorials, birthdays and don't forget football.
First, let me say the fires all around us are far from over. We are feeding the fire crew dinner for 50 every night since the caterer pulled out and The Wilderness Inn is feeding them breakfast and fixing sack lunches. It started out as just for a few days but now we are going into our second week as the fires are flaring up on both sides, between Lowell and Syringa, across the river, and up the Selway by Fenn Ranger Station. It seems to go up and down and totally depending on the weather and the wind. They cut back from 500 firefighters to 200, then to 50, and now they may need to call in some more troops. Those guys come in tired and sooty, and take the time to eat and sleep before they head back to the fire line. They are doing a great job.
On Saturday there was a biker memorial on the bridge at Lowell. A group of about 50 bikers spread their friends' ashes at the confluence of the Lochsa, Selway and Clearwater rivers. They asked me not to mention their names, so I won't. It was very nice and well-attended with leather-clad friends.
Carly Webb and Dustin Decker, two Selway River residents got married on Saturday, Sept. 6, in Montana, at the Flying Horse Resort in front of many friends and family. Everything went as planned and they are a storybook couple, the best ever and perfect weather made for a perfect day to tie the knot. They are longtime neighbors and just a great couple, building a house downriver so will soon be heading there for their first year of married life.
Max Smith turned 1-year-old with a big party on the hill above Lowell with his parents, Marty and Dani Smith, hosting during the fun and games. The fires all around kicked in and helicopter noise, "whoop whoop whoop," was heard all around us. It was kind of a combination of Mickey Mouse games and presents for a 1-year-old on the ground, with Vietnam type helicopters overhead. The Harleys, by the dozens, were in and out of the driveway and even offered free rides, but didn't get any takers, thank goodness. The kids all loved it. Max had lots of cousins, Miss Camryn Beaman, and her older sister, Elise, and the MERMS, Miss Martha and her sisters, Luella, Ruth and Madeline, and Miss Dezarae Bressie who came all the way from North Dakota with her parents, Katye and Dawson. All the aunts and uncles and grammas and papas had a great time. Mr. Max dove into the cake with both hands as all 1-year-olds should be allowed to do. One boy in the middle of a sea of girls.
Seahawks won, Clearwater Valley won, Grangeville won, and Kamiah won; we're talkin' football here!
Kaden Carr and Trey Pfefferkorn led the CV team in rushing, both Three Rivers' yards men this past summer, great players, great helpers, go Rams!