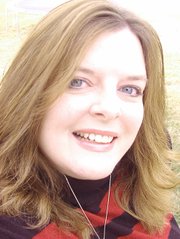 Syringa Hospital & Clinics is hosting a free car seat fitting in the Soltman Center parking lot Saturday, Sept. 27, 10 a.m. – 2 p.m. Certified volunteers will be available to make sure kids fit and sit in their car seats properly, to ensure the seats work to their full potential. Car seats will be given out to those with a qualifying need, but seats are limited.
Anyone with car seats they no longer use are also welcome to come; donations are accepted and greatly appreciated! For information on car seat fitting events and other ways to keep kids safe, visit safekids.org.
•
Learn to Keep the Money in the Family – Plan Your Estate at the Lewis-Clark State College Grangeville Outreach class set for Tuesday, Oct. 14, 6:30-8:30 p.m., in the community room at Grangeville Elementary Middle School. Cost is $20 and will be led by Grangeville attorney Jeanneane Musegades. Weave a Wooden Basket in two sessions, Oct. 15 and 22, 6-8 p.m., at the GEMS art room. Cost is $55 as Julie Haux teaches basket weaving.
Call coordinator Carla Wilkins at 983-2164 or e-mail cnwilkins@lcsc.edu.
•
I had a nice visit Friday afternoon, Sept. 12, with Edna Whitcomb of Grangeville. She showed me her dieffenbachia plant which had blooms (which she had never seen previously) and we clipped one and peeked inside. Sure enough, lots of seeds in there. The plant leaves can be toxic so I was sure to wash my hands thoroughly after inspecting the bloom. Edna gave me a couple of wonderful, freshly-baked peanut butter cookies as well as a beautiful little scarf in Bulldog blue colors. Thanks, Edna!