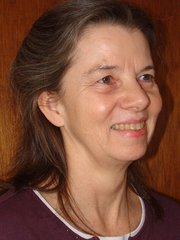 ELK CITY — The Community Library at the school will be open to the public every Thursday from 3:15-4:30 p.m. Be sure to go check out the selection of reading materials available. They can also order any books they may not have through ValNet, the interlibrary loan service. I've done this in the past and it is quite convenient.
Long range weather forecast for Elk City is above normal temperatures and below normal precipitation – according to NOAA. Not sure what the Farmer's Almanac says. There is probably more accurate weather forecasting methods handed down to locals through the last 150 years! Like, the snow will be as deep as the bear grass flowers are high – or something like that. I would love to hear some of these from readers. It may be a pretty high fire season next year with that kind of outlook.
The salsa competition was a great success this year and Anita said, "Thank you to all this year's participants! We had a total of 15 this year. Becky Chaffee won first place for her fresh and all local salsa, Dave Anderson took second for his green - no cinnamon this year, and thanks, Anita, for the veggies hot salsa, and Anita Mae Johnson claimed third for the most original mango salsa. Thank you also to Joycie and Janet for all your help and to Robbie and Sharon, also. It was a great day!"
The folks at the VFW would like to thank Phil Ruzicka and Damian Hagaman for the donation of the new foot rest for the bar at the hall. It is well appreciated.
The community yard sale will take place this year on Oct. 4 from 9 a.m. to 4 p.m. at the Elk City Airport. Space is free but you must bring your own table to put your stuff on. So far there will be shop equipment, granite flooring, guns and ammo, etc. Call Debbie Taylor at 842-2494.
History: The Tenmile district is immediately north of the Buffalo Hump district and west of the Elk City district. There were both placer and lode deposits in this district, but the placers produced more gold. It was discovered in 1861 in Newsome Creek. The placers produced about $2 million (about 100,000 ounces) and the lode mines produced an estimated 18,400 ounces of gold up to around 1932. From 1932 through 1959 the district produced about 28,671 ounces. Now, let's see, with today's gold prices (about $1,215/oz.) that would be quite a bit – somewhere more than $17 million just in this district alone!