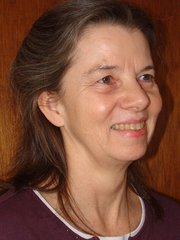 ELK CITY – Ah, spring! The time when winter dormancy transforms to renewed life and its associated sounds; the gurgle of the creek, geese honking (or is it arguing), robins twittering, turkeys gobbling (proposing to any gal that will respond) and that stupid woodpecker beating its daybreak staccato chorus on my bedroom wall.
The deer have been making their way back to town the past few weeks and seem to have wintered better than the past few years. The grass is greening up. The fishermen are following their instinctual migration pattern upriver. And the highway reader board indicating that gravity is still in play, whether it's big or little rocks.
Otherwise, no other news for you today.
Meetings: Elk City Area Alliance on April 13, 7 p.m., Forest Service meeting room; EMT business meeting on April 14.
Birthdays: Gary Loomis, Wayne Phillips and Bill Phillips.