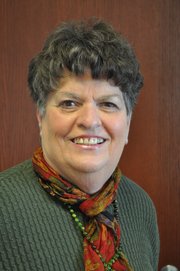 KOOSKIA/KAMIAH — The Lyons-Dahl VFW Auxiliary and Post members will host a pancake and sausage breakfast on Sunday, April 12, from 8 a.m. until 2 p.m. at their facility at 3376 Tamarack Road, Bethman Addition in Kamiah. It will cost you $6 for adults and $4 for ages 12 and under. For information call Cathie Orr at 935-7925.
KCPC will be partnering with CEF Top Ten to offer free Love and Logic parenting classes beginning April 14. Presenter will be Beverly Wisdom. The classes will be held Tuesday evenings beginning April 14 in the classroom at Kamiah Bible Church, 521 10th Street (April 14, 21, 28 and May 5) from 5:30-7:30 p.m. Free dinner and free childcare will be offered through KAP. Call or Chere at 935-7647, we.are.kamiah@outlook.com.
April 11 is the date for the Spring Book and Bake Sale fund-raiser for the Kooskia Community Library. Used books of all kinds, as well as CDs and DVDs, will be available at bargain prices. Baked goods and vintage books will also be available. Paperbacks are 25 cents, hardbacks are 50 cents. Dollar bag sale starts at 11 a.m. Sale is from 8 a.m. to noon in the Kooskia Community Center.
What's Happening: Tahoe QRU weekly Fried Donut Friday, this Friday from 9 a.m. until noon, great group and awesome donuts, and all this fun ends the end of April. Clearwater Baptist Church located at 158 Main Street, in Clearwater, will have their bi-monthly luncheon for those living in the Clearwater, Harpster, Stites area on Wednesday, April 15, beginning at noon. They would appreciate a $5 donation. All ages are invited.
American Freedom Defense, LLC will be offering handgun classes that focus on home defense, personal safety, and close There will also be classes in enhanced concealed weapon permits. Classes will be held April 11, May 2 and 9. Call Jim Gorges at 935-5734.