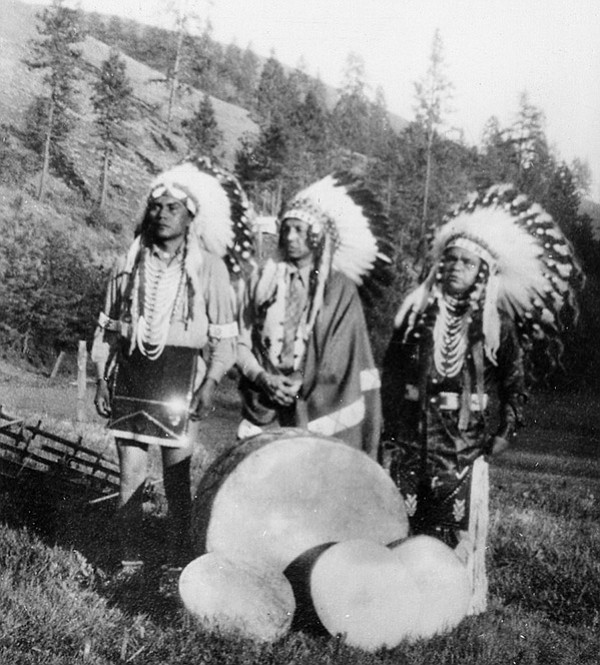 10 YEARS AGO
APRIL 13, 2005
•Grangeville's 2004-2005 girls basketball team was honored as North Idaho Girls Team of the Year last Saturday in Couer d'Alene.
20 YEARS AGO
APRIL 12, 1995
•Relying on the aid of the local Cash and Carry grocery store and other local businesses, The Shopper staff began this tradition in Grangeville at the city park. Since then, the Easter egg hunt has included the help of the Free Press, moved to the Lions Park and incorporated the aid of many local civic groups with the task of coloring the eggs. This year the Xi Beta Delta and Gamma Beta sororities will be taking over the task of helping the Easter bunny hide 150 dozen colored eggs and 28 dozen plastic eggs filled with other various bunny treats.
30 YEARS AGO
APRIL 10, 1985
•The Soroptimist International Club of Grangeville is happy to announce the 1985 winner of the $1,000 Vo-tech scholarship award is Jill Marie Sturtevant, daughter of Mr. and Mrs. Roy Sturtevant.
40 YEARS AGO
APRIL 16, 1975
•Bob Rylaarsdam and Rick Howarth will represent Grangeville High School at American Legion Gem Boys State June 17 on the campus of Boise State University.
50 YEARS AGO
APRIL 15, 1965
•Grangeville's cross at High Camp at 6,000 feet elevation three miles distant from town, gleamed brightly Monday. It will shed its radiance through Holy Week preceding Easter.
The cross, visible from most prairie points, is sponsored by Grangeville Chamber of Commerce and Idaho County Light and Power Cooperative Association.
The emblem of faith and hope is lighted twice yearly – at Christmas season and Easter.
60 YEARS AGO
APRIL 14, 1955
•Mr. and Mrs. Dick Hooper spent the Easter weekend with her parents, Mr. and Mrs. Frank Ruzicka. Mr. Hooper, a former Linotype operator on the Free Press is a printer on the Eastern Oregonian. Mrs. Hooper is employed in a real estate office.
70 YEARS AGO
APRIL 12, 1945
•Illness has forced the closing of the Grangeville schools until next week. Illness among both teachers and pupils has been causing turmoil.
•Cecil Henderson, a junior cook, is at a military rest camp in the Philippines.
80 YEARS AGO
APRIL 11, 1935
•J.F. Jenny, Cottonwood, Idaho County state senator, was appointed to the state board of education by Governor Ross.
•A flat rate of 50 cents an hour has been set for both skilled and unskilled labor on relief projects.
90 YEARS AGO
APRIL 16, 1925
•No curls on Grangeville High School coeds. Bobbed heads toss supreme. Of the 12 girls in the senior class, only one retains her original girlhood curls as the bobbed hair craze has swept the country. The girl with the "long and wavy nut brown hair" is disappearing faster than a bowl of rice in Hong Kong and the few remaining stand out with the conspicuity of a ham sandwich at a Synagogue picnic.
100 YEARS AGO
APRIL 15, 1915
•KOOSKIA – Misses Ethel and Ora McLean, two of our well-known young ladies, are carrying the mail between Kooskia and Lowell, a distance of 35 miles.
110 YEARS AGO
APRIL 13, 1905
•There was quite an exodus of Grangeville people last Sunday all abound for coast points in search of pleasure and rest. There were Mr. and Mrs. A.S. Llaningham, A.F. Parker, Mr. and Mrs. Wax and Fen Batty. Mr. and Mrs. Batty will visit in Portland, while the remainder will go to southern California. They will all return in a few weeks.
120 YEARS AGO
APRIL 12, 1895
•The storm last week was unusually severe for the season and many house plants were killed by the frost.
•The Salmon River has risen two feet in the past two days.