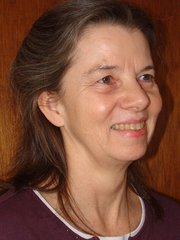 ELK CITY — As spring sets in and the days get longer on both ends, the return of critters follows in sync. Certainly early mornings have become quite vocal with the cacophony of fine feathered friends sharing gossip, the drumming on wood instruments to get a rise from carpenter ants, and the crack of .22s making "go-downs" go down.
Overhead, the variety of raptors has also increased, with any number of hawks joining their bigger cousin eagles looking for dining delicacies. Certainly there are enough whistle pigs to go around for everyone. So it seemed a bit strange when a bald eagle finally came to rest on our "eagle tree" that he was quickly joined by six or eight ravens that took turns harassing him. Heckles and Jeckles galore.
As with nature in particular, after you witness such antics, you wish you would have videoed the scene!
"Without religion, I believe that learning does real mischief to the morals and principles of mankind." —Benjamin Rush, letter to John Armstrong, 1783
Meetings: Sew Help Me Quilters on April 28.
Birthdays: Aubree Chaffee, Brynja Johnson and Tabitha Phillips.
History: What with prices seemingly so high now days, thought I'd share with you what they were at Perry & Perry's store in Elk City in 1929: apples-$0.40/lb.; axe handle-$0.60; bacon-$0.40/lb.; blasting caps-$2.25/box; bread-$0.25/2 loaves; butter-$0.65/lb.; carbide-$0.14/lb. cheese-$0.40/lb.; cigarettes-$.015/pack; clams-$0.25/can; coffee-$0.59/lb.; eggs-$0.50/dozen; flour-$2.75/40 lbs.