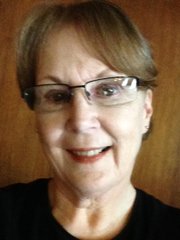 LOWELL/SYRINGA — We've got mushroom pickers, mushroom buyers, mushroom eaters, it is a mecca for the ubiquitous morel mushrooms, and they are everywhere. Even a bear hunter or a kayaker could go out there and pick mushrooms if they had a mind to. People picking mushroom parties are everywhere, thanks to the big burn of 2014.
Boats are on the water, lawns are being mowed, and I even see folks getting a suntan. Be careful, you might get a surprise if you put your tomato plants out too soon.
Lots of trucks on the Selway Road, putting in some new roads on state lands to do some salvage timber logging. Also some of the USFS campgrounds are opening up with the good weather, and Johnson Bar is always open.
Our phone booth is gone, they disconnected it last October, and then they yanked it out last week. I think there must be a Phone Booth Museum somewhere in the big city, I hope he's happy there; I've been looking at that booth for 40 years!
I'm looking at my calendar and there are meetings with the USFS and outfitters in Kamiah this week. There is a big meeting in Missoula with the BLM, there is a Junior High CV track meet in Lapwai and Orofino this week which Miss Martha will attend. Guide trips on the Lochsa River on Saturday, ROW is opening, also known as River Dance Lodge, Miss Maddie has snack day on Friday at CV Elementary, maybe mushrooms?
Miss Ruthie Smith turned 9 with a week of parties, Buckeye Balls at school, (her mom's from Ohio) she had sleepovers, hot tub parties and family parties. It's a tradition to party all week, after all, you only get a birthday once a year. She is a sweet little granddaughter, and smart and beautiful. Her cousin Max gave her a fishin' pole to use at Papa's pond. Luckily gramma is the one who likes to eat the fish.
What a great time of year, something about the sunshine makes things happy!