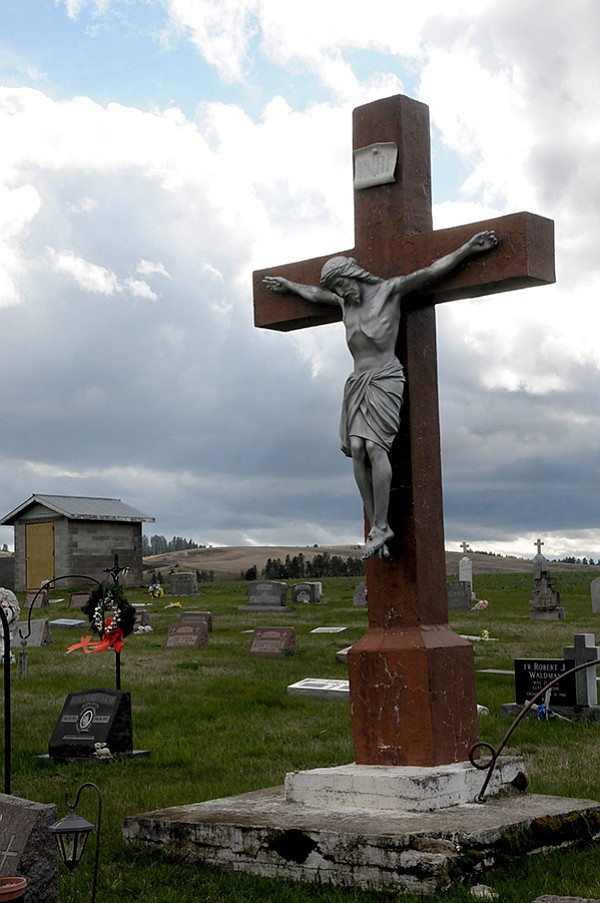 Photo by Lorie Palmer
The Ferdinand Cemetery will be home to at least one QR Code on the headstone of Herbert and Clara Frei.
GRANGEVILLE — Imagine walking through a cemetery of your ancestors and being able to learn more than simply a date or name.
QR Coding, and, specifically, PCS Laser and Memorial out of Lewiston, has made that a possibility.
Babette Petersen and her husband, Al, recently spoke to an Idaho County genealogy group in Grangeville where they explained part of what their business does.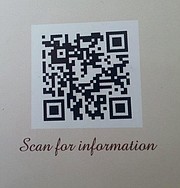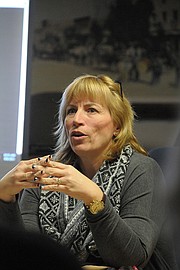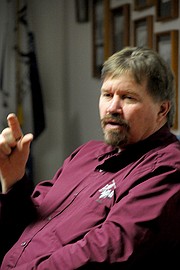 A QR Code – a one-inch square (see photo) – is a code that holds information. When scanned using a smart phone, tablet, Kindle or iPad device (applications can be downloaded for free) it is linked to a website.
"It's similar to the bar code, but holds far more information," Babette explained.
The website the QR Code is linked to is set up by PCS Laser and Memorial and can hold an infinite amount of information including, but not limited to, PDFs, brochures, flyers, manuscripts, photos, videos, audio and additional documents.
PCS sells the QR Code (cost is $85) and the weather-resident plastic sticker can be placed (done in approximate 70-degree weather) on a headstone or memorial. PCS helps the owner set up the website with a basic template available at first, where the code links to view the information.
"This can really open up a whole new world for this generation of cemetery walkers and historians," Babette said. "It used to be a family experience, an outing, to walk the cemetery and read headstones. This adds a new dimension for today's young people – and others – who all have smart phones and are used to accessing information on-line." The web link accessed can also be sent via e-mail to family members and friends who live elsewhere.
The family of Herbert and Clara Frei (Ferdinand Cemetery) are being assisted by PCS to add their own QR Code to a headstone and are providing a variety of historical and genealogical information as well as their many family recipes.
"They wanted the entire family to be able to have access to them as well as have them in a safe place," Al explained.
"Can anyone change or delete your information?" asked attendee Carol Sue Hauntz.
The answer is "no," the Petersens explained; only the owner/administrator can do this.
The couple spoke about a White Bird cowboy who would like to record some of his stories and they will be working with him to include that audio on his site. In addition, a Kooskia area cowboy wants to include some songs he has written.
"You can see the possibilities are endless," Al said.
"Is there a possibility the QR sticker can be defaced?" asked Linda Junes.
The couple said of the 200 they have sold so far, they have not had a problem; however, this is guaranteed for life and any vandalism would not mar any information associated with the coding. PCS has been in business more than 30 years and has family in line to continue as well.
"At $85 each, we're not doing this to get rich," smiled Al. "We want to bring family history to the younger generation and simply help connect people."
Contact PCS Laser and Memorial at 618 D Street, Suite A, Lewiston, ID 83501; e-mail babette@pcslaser.com; call 746-1033; or log onto www.pcslaser.com